Unisocial in Action in Jamaica

2

min read

The Unisocial project can be found in all locations of The Universal Church across the United States, the Caribbean, and wherever the ministry is present, having the sole mission of helping those in need, both physically and spiritually. There is no color, culture, or background when it comes to saving a soul. Following all necessary safety precautions, the Unisocial team in Kingston, Jamaica, distributed packages of food and essentials to communities around the island.
Even before the pandemic, there was an ongoing effort to support those in need through providing food to impoverished communities or bringing prayer and encouragement to those who felt lost. However, in the face of it all, the current pandemic has called for increased support. The spirit of giving remains the same, wherever you find The Universal Church. Bishops, pastors, and volunteers prepared each package with care and hit the streets of Jamaica. Many families and elderly who have found it very hard to get the basic necessities were truly grateful for the assistance given.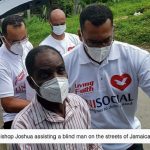 One recipient of one of the packages is visually impaired, who received not only physical aid but mainly spiritual help. He also received prayer and a word of faith. Meeting the spiritual needs of people is our ultimate goal.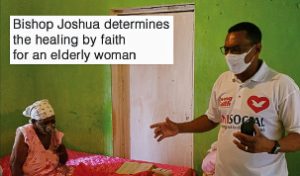 All members of Unisocial are volunteers who have themselves benefited in some way from attending The Universal Church and have decided to give to those who are still in need.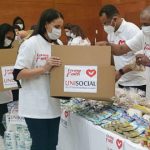 If you or someone you love is struggling at this moment and needs spiritual support, visit The Universal Church near you. Our doors are open; you are not alone. Helping you is what drives us!
Do you want to be part of this work? You can become a sponsor by calling 1-888-691-2291 or by visiting ULFN.org/donate
---