Prison Was Like Hell for Me!

1

min read
Rachel's Story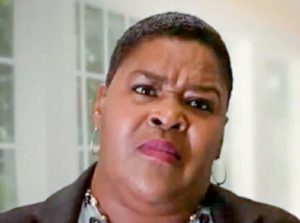 I spent 2 years in prison. After I was released, I suffered from depression, panic attacks, and anxiety. My family couldn't relate. They were trying to be there but no one could help me. It was like I was screaming upon deaf ears. Everybody was telling me, "Are you okay?" "You're home now, leave that behind you." But I couldn't because I had been in the pits of hell. No one could understand because they haven't been in prison.
I would have panic attacks; felt suffocated and couldn't breathe. I knew then that something was wrong. It would be hearing voices telling me, "You're not going to be okay." "God doesn't love you."
I was flicking through the channels and I came across the program of the Universal Church. I heard the man of God's voice and he was talking about deliverance. Someone connected me to the church in Chicago and gave me the pastor's number. When I came to the church, nobody judged me. That was the main thing that stood out to me because I had been judged before. It also got me interested because I can come every day. That's what I really like because people need Jesus every day.
Today, I'm free from anxiety, depression, and panic attacks. I'm a happy woman of God.