Self Harm and Depression

3

min read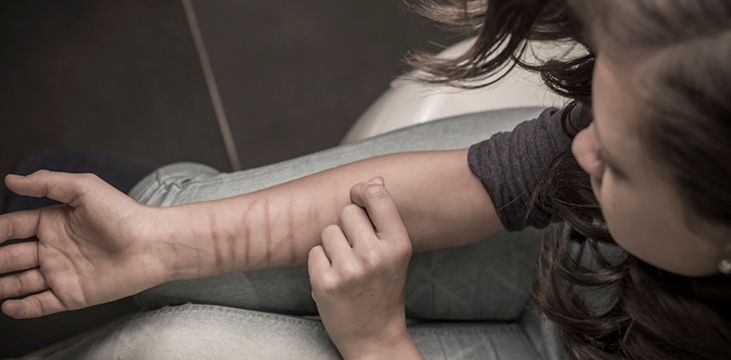 Major depression is characterized by several distinct symptoms that can compel a vulnerable individual to engage in self-harm. People who engage in self-harming actions can lead to intense feelings of guilt. This guilt can fuel and feed into depression, worsening the episode. (Source: https://pulsetms.com/depression-issues/self-harm/)
When the pain and anguish are strong, it is difficult to see ways out. Suffering is often accompanied by insecurity, low self-esteem, and fear of judgment.
Sometimes, the internal pressure is so great that it is able to choke, take the air, and cause constant pain. However, as much as the sadness seems unbearable, it is possible to overcome it and construct new dreams. If you go through this, don't give up on your life. If the suffering is strong, seek someone to help you find help. Talk to friends, look for groups that offer help anonymously, talk to family members. If you have reached the end of this text, you can be sure: your life is worth a lot.
If you or someone you know is depressed and/or self-harming, give us a call at 1.888.332.4141
There's a way out for you!
"I Felt a Great Emptiness"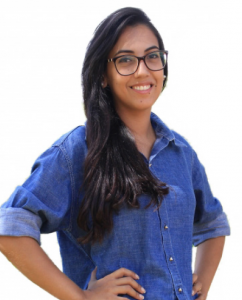 At 16, Jessica saw her days turn into constant suffering. At the time, her parents were breaking up and the atmosphere at home was tense. Jessica didn't quite know how to handle the situation. So she preferred to keep the sadness to herself. Gradually, the bad feelings accumulated and grew inside of her.
Some situations made me very sad and I felt a great emptiness. The pain was getting so strong it was like a black hole. To try to relieve it, I started cutting myself.
So that no one would notice, Jessica preferred isolation. Her brother came to suspect that something was not right, but Jessica didn't say anything about her anguish. After a while, as the pain seemed to go away, she started going out with friends and drinking alcohol. This was also not enough to solve the problem.
The suffering only increased, so I started thinking about killing myself. I didn't tell anyone about it because I thought they were going to judge me and say I was crazy.
Internal pressure reached its limit when Jessica turned 19. Still, she hid the suffering from her family and friends. The last straw was when the young woman attempted suicide. At that moment she realized that she needed help.
I started to cry and asked God for help, I didn't know what to do. It was a very sad life, I wanted to get out of it but I couldn't.
After that day, she asked her brother to take her to a meeting of the YPG in The Universal Church, a group of young people he participates in.
I started going to the group every Saturday. My behavior and my way of seeing things started to change.
Jessica says that the support of her brother and the group were fundamental for her to be able to vent her fears.
I thought I would be judged, but that didn't happen. Faith was another important thing. I learned that faith gives me strength and leads me to do things that I never imagined I could do.
Today, Jessica is 22 years old, goes to law school, and participates in suicide prevention social work promoted by YPG.
I have peace and happiness within me. I know that there is a way out and that life is worth living. My mistake was thinking that I could go through the suffering alone. If I could go back, I would have talked to my parents, my brother, I would have sought help before. For those who are suffering, I suggest that you speak out. You don't have to go through this anguish alone.
---