Two Months in a Coma and Seven Months in a Vegetative State

1

min read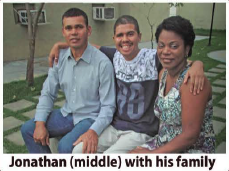 It was a normal day, I was riding a bicycle to the supermarket when a speeding biker hit me and did not stop to help. I hit my head on the floor, part of my skull sank and I went into a coma. The doctors told my family that I only had five percent chance to survive. While I was in the hospital I contracted a bacteria that reached the blood and the lungs. None of the medication could fight it. Altogether, I spent two months in a coma and seven months in a vegetative state.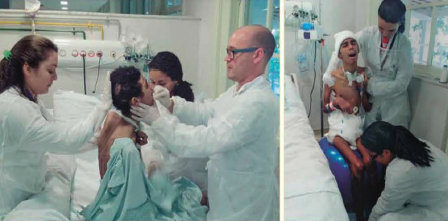 The doctors could not give us any hope as to whether he would wake up one day. Therefore we started to pray and use our faith even more. (Jonathan's mother)
Every Sunday one of my family members would bring the Spiritual Treatment water to anoint me. Little by little, I started to move, and sometimes later, I began to talk, the doctors couldn't believe it. I left the hospital walking as my family had determined by faith. (Jonathan)
* The Spiritual Treatment is drinking water blessed during the Sunday service by a prayer of agreement of the pastors and the congregation. It is a complement and NOT a substitute for any medication or medical advice. Please follow your doctors instructions along with using your faith in the Word of God.
---