My Addiction Destroyed My Marriage!

2

min read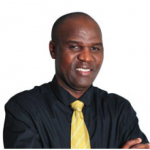 After 16 years of marriage, Moses's wife grew tired of his behavior and their home and their three children. He drank heavily and neglected his family.
I had a well-paid job, but I did not provide for my wife and children. I lived with my family in a two-roomed shack because I spent my money on alcohol. I was ashamed to bring my colleagues to the shack because they had beautiful houses.
His alcohol addiction affected his marriage badly because he often argued with his wife over financial issues. This situation continued for 16 years until his wife decided to return to her parents' house.
The home felt empty because she took our three children when she left. I drank even more because I missed my family badly. I also felt lonely.
While at her parents' house, Moses's wife received an invitation to The Universal Church. She attended the services and asked God to restore her family. Three months later, Moses went to his wife and asked her to come back home.
I was desperate to win my family back, and I was ready to give up alcohol. She came back and continued praying for me to change. I battled to quit alcohol, but my wife assured me that I was going to overcome my addiction because I was willing to do so. A year later, I decided to attend the church services with her and asked God to deliver me from alcohol addiction. During the service, I realized I nearly lost my family because of addiction. After two months in the church, I was able to stop drinking, and my life started to improve as I was able to save money from my salary. I provided for my family, and there was peace at home as we no longer fought over money issues. My children's school marks improved because the atmosphere was conducive at home for them to focus on their studies. In May of last year, I was able to buy a three-bedroomed house for my family. I also grew spiritually, and I understand my role as a husband and the head of my family. I am now happily married and financially blessed.
---