The Solution Is Right Before You – and It's Not Suicide

6

min read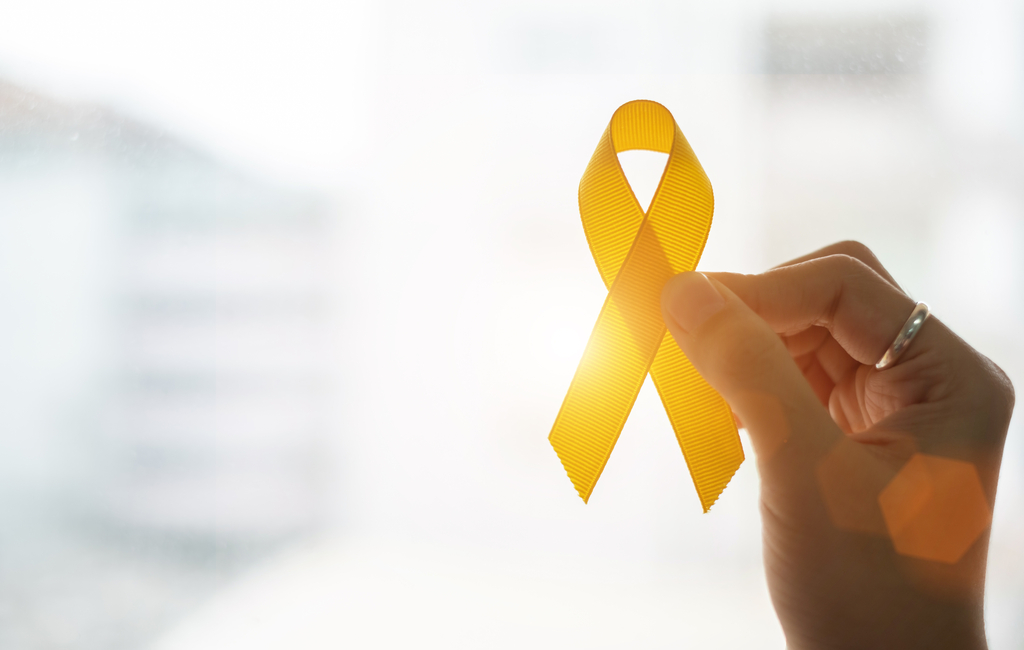 The federal government has launched a broad national campaign called REACH to educate the public about ever-increasing suicide rates in the US. The campaign urges people with suicidal urges to seek out help, especially during this coronavirus pandemic, where health worries, financial stresses and fears about the future are creating an environment of despair. Their key message, "suicide is preventable," is being spread throughout the country in ads supported by businesses, schools, nonprofits, and faith-based organizations to erase the stigma of discussing mental health, heightening awareness of those who might be at risk, and to connect people with each other to talk openly about their problems.
Yet even with all these attempts to curb the rise of suicides, the worldwide rate is shocking. As much as governments and medical authorities try to resolve this problem, it steadily grows and spreads, even among Christians. The common reasons that are recorded in some fashion by suicide victims before taking their lives, usually consist of disappointments in love lives, a sudden loss of property or loved ones, chemical dependencies, unemployment and sexual abuse, but the most commonly stated cause is depression.
In times like these, many are experiencing the painful and unending curse of depression, the loneliness and isolation, and the desperate yearning for help that never seems to come. The reactions can vary from rage to tears to numbness, but it all stems from the same source of spiritual oppression.
Each of us are eternal beings. Killing the physical self will never resolve a problem. Healing has to first come to the spirit and the soul, and only through the power of God is that possible. Not only is it possible, it's available to anyone who has an open heart and a willingness to give God a chance. There is a cure for your pain, no matter how deep or intense. After all it was Jesus who said:
ALL THINGS are possible to him who believes. (Mark 9:23)
"ALL THINGS" means the complete restoration of your soul, body, and life in every way. Believe in God's promises and NEVER give up on life – NEVER stop fighting until your healing becomes a reality.
Faith is your solution, and it can start taking root right now. All you have to do is to cry out to God with all your might, and then ACT on what He shows you to do. Grab a hold of this hope like a life-saver to pull you out of your sea of suffering. You can turn your life around, step by step, and see your dreams of a happy, fulfilled life come true. Don't listen to the lies that your life isn't worth living – there is so much more that God has for you!
He raises the poor from the dust and lifts the beggar from the ash heap, to set them among princes and make them inherit the throne of glory. (1 Samuel 2:8)
Every Friday in every Universal Church location, strong prayers of deliverance are made to cast out spiritual attacks, feelings of despair, depression and hopelessness. The solution is right before you – and it's NOT suicide. Call now if you want to talk to someone: 1 (888) 332-4141

"I Took Pills to Kill Myself and End My Years of Suffering"
Daniele had a childhood that was considered as normal, but she grew up with complexes and internal problems because of the family conflicts she witnessed daily.
As a child, I played around a lot, but I was a very sad child because I saw my parents constantly fighting. Many times, during those fights, I would try to separate them and ended up being beaten as well.
At the age of 15, Daniele developed health problems, which triggered other internal conflicts.
I had a lot of health problems, including blackouts, and I had to take tranquilizers that made me sleep a lot. I saw the effect my health problems had on my parents and felt so bad that I started cutting myself. I thought that they resented me because of it. I also suffered from spiritual problems, which worsened with time. I had no peace and couldn't sleep. I often saw shadows, had sleep paralysis and would hear people calling my name – even though I couldn't see anyone.
Daniele always tried to find ways to forget her sadness, frustration, and the feeling of rejection. But whenever she felt wronged by the aggressive attitudes of her mother, she resorted to self-harming again.
I remember that on one occasion, soon as I entered the house, I took a blade and started making deep cuts on my arms and legs; and then took strong drugs to try and commit suicide.
The problems in Daniele's life only increased and tormented her more and more.
I started to have constant blackouts. The doctors could never diagnose the reason for this; they just said that it was my emotions and normal for my age. Despite my efforts to free myself from all this, the situation only got worse. At the age of 18, I met a boy, who I married to try and fill that void, but the void was so big that I also resorted to drinking, drugs, and hookah. One day, after fighting a lot, we went to a friend's house and witnessed them doing witchcraft, it was horrible – the worst night of my life.
After that scene, Daniele remembered an invitation she had once received from her brother to go to The Universal Church. It was all new to me, but somehow, I knew I needed a change in my life. Even though I didn't believe much, I went. And the transformation started happening.
Today, Daniele's life has totally transformed, and her interior has been completely restored.
I am happy, fulfilled, and healthy. I have peace, and I feel complete. God has changed everything in my life. He has shielded me and saved me.

I Thought About Suicide Constantly for 15 Years!

I was addicted to drinking and smoking. Many don't see it as a problem, but when it starts to affect your kids and even your work, then you know that it's a problem! I was always drinking and partying and would be either still be drunk or very hungover the next day. The only thing is that all the drinking and partying didn't bring me any joy.

I would be drunk, and all over the place, it was really bad; family members would tell me about how I would be falling over and vomiting everywhere, in front of my kids. All this affected my kids too, they would be so sad, and it affected their academic performance. I wanted to stop but couldn't.

It made me so depressed that I constantly thought about suicide. I wanted to end my life! This went on for fifteen years! A neighbor used to take my kids to the Children's Biblical Center, and that's how I found out about The Universal Church. There I spoke to a pastor who gave me hope by telling me that my situation was not a lost cause. It was so good to hear that, and so I kept on going to the church. The more I went, the better I felt.

Today I am free from all addictions, and I am no longer suicidal. I have inner peace – a great joy inside of me. I have also been blessed in my financial life. I work in the mental health department and live in a beautiful house. The peace I now have is so nice. I don't worry about anything because I know that God is inside of me. – Marcia

---