I Wanted My Father Dead

2

min read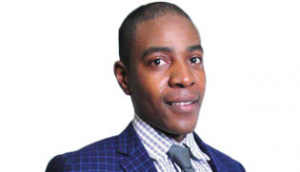 Lawrence's mother passed away when he was seven years old.
My uncle took my little brother and me under his care. That, however, was not a solution because he drank like my father. My father did not provide for us financially and he dated many women. I developed anger and bitterness towards him and always wished my mother was still alive. I battled with everything from clothes to basic school necessities. I envied other young boys who had parents because they dressed nicely.
His financial difficulties discouraged Lawrence from continuing with his studies. He eventually dropped out when he was in 10th grade. His father fell ill and Lawrence had to care for him at the age of 18.
He was bedridden at the time. I had to cook, bathe, and feed him. My anger worsened as I always thought he did not deserve the care I gave him because he had never been there for me. I sometimes thought of ways to finish him off while he was on his death bed, but I never had the courage to kill him. I took care of him for over three months before he passed away. His death haunted me even more because I was left with anger and bitterness towards him. I blamed him for the fact that I dropped out of school and I was not working.
Lawrence continued living in his father's house while his younger brother lived with a relative. He was then invited to The Universal Church.
I attended the prayer meetings because I needed a job in order to provide for myself. At a meeting, I learned the importance of forgiveness and how it was going to set me free from anger and bitterness. I attended meetings on Wednesdays and my spiritual life developed. I understood that the only one I needed for my life to change was God. That made it easy for me to forgive my father and let go of the grudges I had towards him.

God healed me from anger and bitterness. I now have a family of my own, something I did not have as a child.