I Smoked 30 Cigarettes a Day for 13 Years

1

min read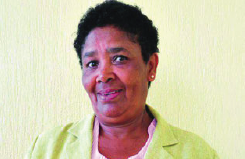 Moving away from home to go to nursing school was challenging for Anna, who started smoking.
My roommates introduced me to smoking cigarettes. In the beginning, I did it just to please them. However, as time went on, I began to smoke more often. My smoking escalated from five cigarettes to 30 a day. I didn't care whether it was raining or not, I just wanted to have a cigarette between my lips.
Anna lost interest in her nursing course and dropped out. She later got married, but her addiction continued to be a problem.
My husband begged me to stop smoking, but it was difficult. I continued smoking heavily even after I had children. My addiction threatened my health as I got a terrible cough. I realized that I needed help when my smoking badly affected my grandson. He suffered chest pains because he always inhaled the smoke from my cigarettes. I wanted to quit smoking, but it was not easy. I even tried smoking tobacco-free cigarettes, but I didn't get the satisfaction I needed and I ended up going back to normal cigarettes.
She was invited to The Universal Church and attended one of the meetings.
I took a decision to start taking care of my health and my family. I asked God to help me overcome my addiction. The same month I came to the church, I was delivered from my addiction for 13 years. I now live a healthy lifestyle. My grandson is healthy, without chest pains because I no longer smoke. Fearing God made me respect everyone around me.
---