Living in Fear

4

min read
How to Have Peace in the Midst of so Much Uncertainty?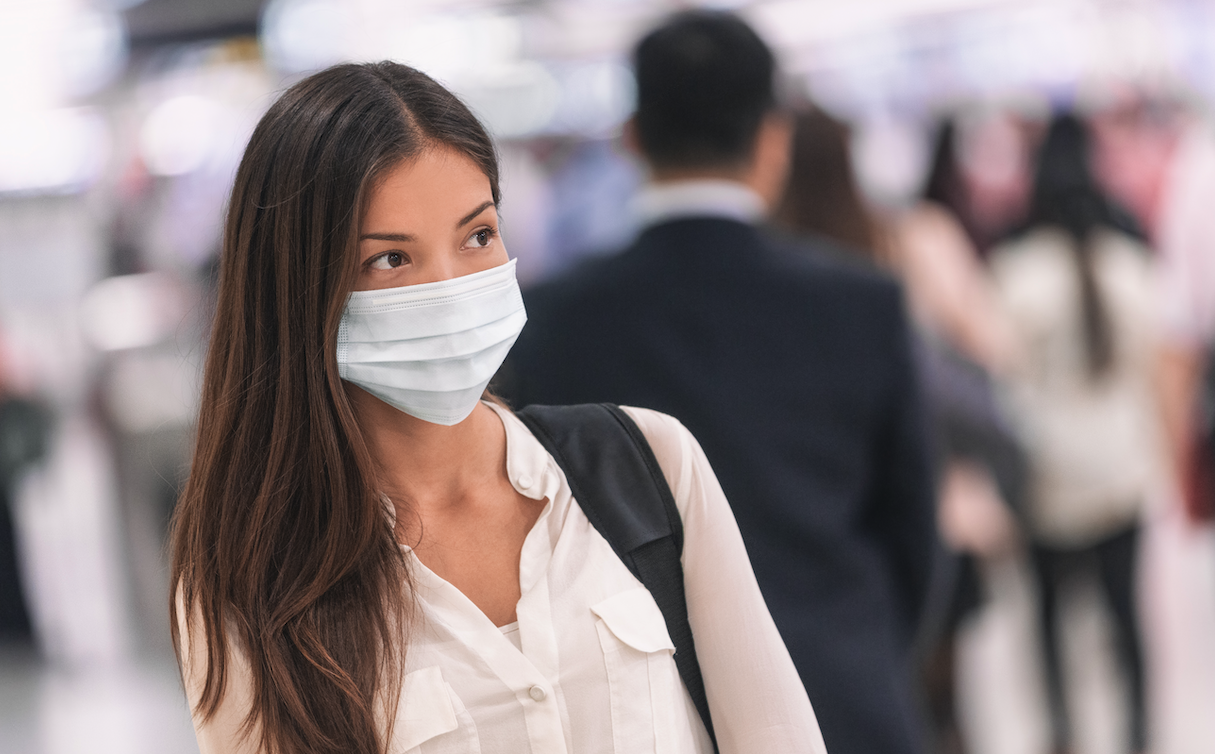 You have many dreams and plans and are constantly striving to achieve them. Suddenly, a fear of losing everything takes over – it's a fear of uncertainty, of not knowing what tomorrow will bring. This fear disrupts your plans and your day-to-day activities, and it is the start of a very dark and worrying path! At the same time that fear works as a natural defense against danger, it can also be a blockage to a full and fulfilled life.
Right now, the world is living in fear – fear of falling sick, of losing loved ones and of not being able to overcome this recent pandemic.
Who has never read verses in the Bible such as "Do not fear, I am with you", "Do not be afraid, nor be dismayed"? They are encouraged by God Himself so that we can live a life based on faith and without fear of anything. But how can we have peace if there is no certainty that everything will work out?
Well, in addition to using your faith, you should be careful about where you get your information from. Are you going through the official, updated information channels to find out how you can stay safe in your area, or do you go by the gossip or 'he said, she said' grapevine? We have no control over tomorrow but we can do our part today by following the official guidelines to prevent the spread and deciding not to live in fear.
Yes, we must and will always take the necessary precautions, however, we must remember that panic and fear will probably make us make wrong decisions. When we remain calm, ignore gossip but keep informed through the correct channels then we are deciding to use an intelligent faith rather than fear.
However, there is a fear that God himself allows: it is that of losing our salvation. The apostle Paul wrote the following recommendation to the Philippians: "…work out your own salvation with fear and trembling." (Philippians 2.12)
Salvation should never be taken lightly, and fearing for it will make you extremely careful to live in a manner that doesn't put your soul's eternal salvation at risk. It will make you live vigilantly, aware of the spiritual dangers that surround you.
Think about this: if you had a very precious and very rare piece of jewelry, you would certainly provide a safe box to keep it at home, or perhaps you would even prefer to leave it in a bank. God expects to see you dealing with your salvation in the same way.
I Could Not See a Happy Future
"Have you ever worried about what the future held for you? And before it has even happened, you already begin to imagine how bad it will be? Well, this is the perfect equation for fear. I reasoned that because of the way my life had been, more years of suffering only seemed likely.
For a long time, I feared the dark and couldn't sleep at night. I was full of addiction to smoking and drinking and could never be satisfied without attention from the opposite sex. Because of the issues I had, and the way that I dealt with them, I felt as though I was on a one-way journey to destruction. But even though this reality was what I had known for most of my life, it wasn't what I wanted for myself.
However, the issue with going through something for a long time is that we sometimes begin to embrace the problem, or at least try to make it bearable. Even when I came to The Universal Church, I never saw it as a place where my life could change. But this place has taught me that I couldn't be a person who accepted problems, I had to fight and overcome them. It was all or nothing. Either I would defeat my problems or my problems would defeat me.
It all starts with a decision, and for me the first decision I made was to step foot into the church. I was advised to attend the Friday meetings, which catered for my needs and I then decided to listen to what was being taught and put it into practice.
Today I am completely free from addiction and, above all, I do not fear the future. I actually look forward to what the future has in store for me, and above all, I trust that God has got me! He will protect me and help me through whatever situation life brings my way." – Danielle
---