My Personal Shepherd

4

min read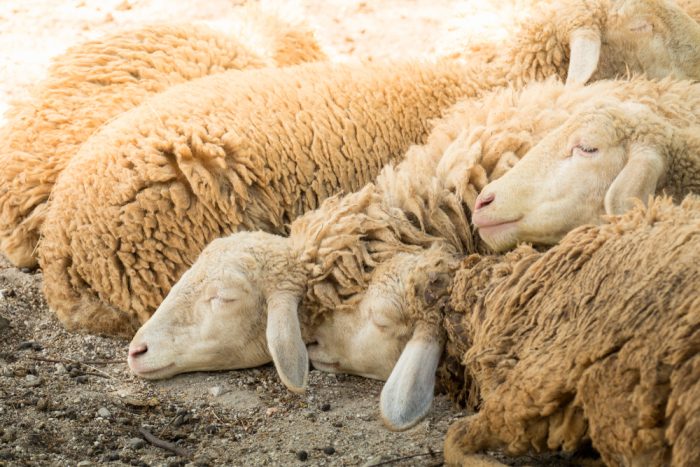 David, the author of Psalm 23, had experience in taking care of herds. Since he was young, he would tend his father's sheep. But what that young man didn't know at that age was that while he diligently cared for these animals, God lovingly took care of him, and did this throughout his life. At maturity, King David was able to understand the work of the Most High as a Shepherd. I have much appreciation for this Psalm (who doesn't? Lol!) That is why I was in a rush to describe a few of my experiences with God through it.
"THE LORD is my shepherd, I shall not want."
Because the LORD is my Shepherd, and I am His sheep, He governs my life, in other words, the heavens are in charge of everything. I have pleasure in following the voice of my God, and He has the satisfaction of feeding, guarding and saving me.
More than this, I find provision, rest and strength in the middle of fights, in such a way that I'm not lacking anything I need.
"He makes me to lie down in green pastures, He leads me beside the still waters."
Who can rest in safety if only from God comes the power to preserve life, isn't it?
But, because He is my Shepherd, I remain standing in His presence. The Owner of Heaven and Earth has power over everything and everyone, this is why He protects me from the dangers and can transform the driest land into a garden. While the world suffers strenuously in the heat of adversity, the sheep of the Good Shepherd "lie down" in green pastures. So, even in the worst desert, I don't stop being sustained and satiated by Him.
God still leads me to the quiet waters, this means that even with the turbulence in life, I enjoy an incomparable peace. Problems don't bother my sleep. After all, what can ravenous wolves do to sheep who are inside His sheepfold?
"He restores my soul; He leads me in the paths of righteousness for His name's sake."
God renews my strength every day, that's why I don't get exhausted. At the moment where everything cooperates to make me feel down and sad, immediately my Shepherd comes and restores my vigor. So, those who want to see me fail will never see me fade away.
God always shows me His straight path and in case my soul distances from Him going towards vanities, He brings me back so that His Name will be honored through me.
"Yea, though I walk through the valley of the shadow of death, I will fear no evil; For You are with me; Your rod and Your staff, they comfort me."
Even when my Shepherd allows me to live the darkest night of my life, exposed to shame, traps, pain, and disappointments, I will not be afraid because He will be with me at all times. I learned that he who has God with him has the greatest Ally, so he does not need to fear anything. Your rod and Your staff comfort me. God uses them to rescue, discipline and drive away those who want to harm me. How will I not be protected?
"You prepare a table before me in the presence of my enemies; You anoint my head with oil; My cup runs over."
God lets me live surrounded by my enemies. I am often confronted by them, but that doesn't mean it's the final shame. In His infinite and righteousness and kindness, my Shepherd becomes a generous Host who not only serves me a feast of victories but does this so that my adversaries will witness His favor to me and do nothing to impede it. I am His friend, His guest of honor, this is why my head is anointed with the oil of His Spirit and my cup runs over with joy.
"Surely goodness and mercy shall follow me all the days of my life; And I will dwell in the house of the Lord Forever."
With every step I took in my life, God was always good to me. His mercy encircled me all around, I didn't lose myself and day after day I contemplate His faithfulness.
(Source: Cristiane Cardoso's Blog)
---