Head on the Clouds

2

min read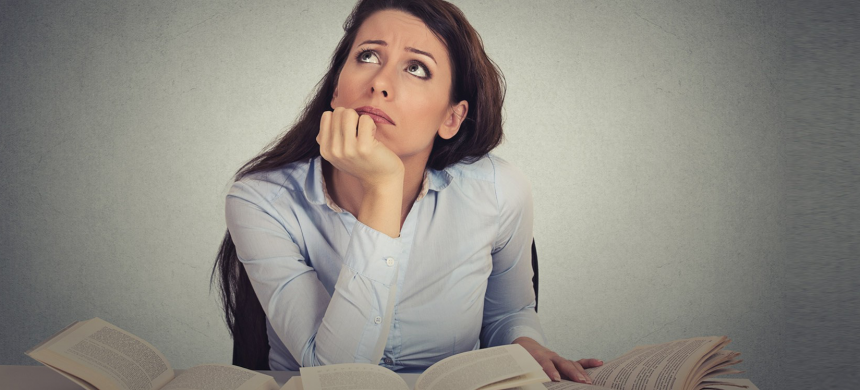 "You are always distracted, you lose everything, you don't lose your mind just because it is attached to your body; Irresponsible, you do nothing right … "
Do you recognize these words? Usually they are directed at the irresponsible young people who are called "Head in the Clouds".
When we hear the words, many thoughts come to our mind …
-People pity: "For real, I'm irresponsible, I do nothing right, I'm useless …"
-Injustice: "But I tried my best, not so bad, what a lack of patience!…"
-Indifference: "Yes, it's just me, if they don't want, they don't have to ask me anything."
All thoughts lead us to act or think in a certain way.
And when we have these thoughts, we are led to take one action: we will not change who we are! Stagnate! After all, we're too bad to change, or they're being unfair to us, or we don't think the change is worth it. These thoughts are useless for our development. They do not help anything in growth, they really are on our way.
So what do we do now?
There are two things we need to keep in mind to be different:
1-Know what you don't want to be
Interestingly, this is the hardest part. We need humility to realize that we are wrong, we need to know what we have done wrong, and this is where critics fit perfectly into place for us because they help us in this process of realization. We need to know what to do.
2-Know What You Will Do Different
Imperfection is so tied to us, in other words, it's so natural to do something or not, that we don't even realize that we've made a mistake again. Then we must know!
If the way I clean my room is not the best, which one is the best? Where should I start? How should I do this?
Take notes of how it went, take pictures before and after, stick notes everywhere so you don't forget, they really help with that.
There is a rule that I have and it helps me a lot:
never trust my memory!
No one likes to forget, and forgetting is not something we can control. Who forgets, forgets! It is not on purpose, but we can avoid it; There is a way to deflect our limitations, to find a way to set our heads the way it always should be: Clean to absorb what God has to teach us!
"Finally, brothers, all that is true, all that is honest, all that is fair, all that is pure, all that is enjoyable, all that is enjoyable, all that is of good repute; If there is any virtue and if there is any praise, think of these things. What you have learned and received, and heard, and seen in me, doeth it; and the God of peace will be with you. Philippians 4: 8,9 (KJV)
---