Bringing hope to inmates in Maryland

2

min read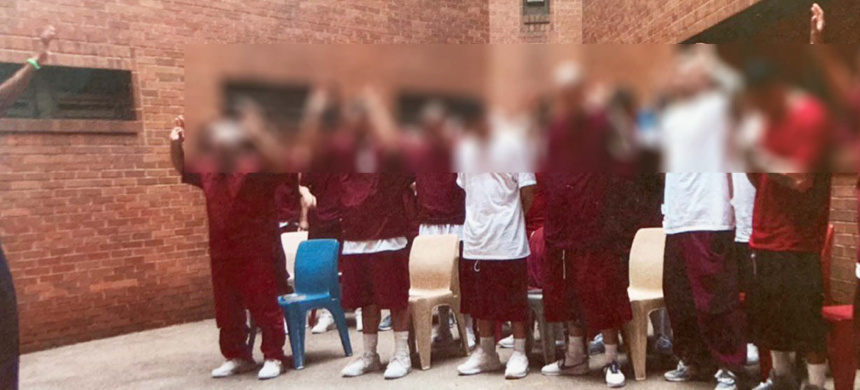 The work of UBB in Maryland has been helping many lost souls. It took a process of one year to be approved and enter the prison system of the state, but the wait was well worth it. Pastors and volunteers have dedicated their time on a weekly bases to visit the inmate's fo two of the state's prisons.
There are many inmates in that particular prison that have been incarcerated for violent crimes, but this is not what the volunteers see, they look at the soul of these men. As they bring these men the word of God, they know the hunger they have to know God and to change. Participation is not mandatory. Inmates sign up for the days they know the UBB will be there. On Thursdays and Saturdays, there are between 30-40 men who attend the prayer in the prison yard.
The visits usually consist of a Word of Faith, a prayer for their family members, and also a prayer against depression as many inmates become hopeless with the number of years they face ahead of them in the prison system. This work was created to show those who will be serving long terms that there is hope for them and that even behind bars, they can find help.
As for those who have fewer years to serve, there is a place waiting for them when they leave prison, which will continue to teach them how to become men of God and contribute positively to their community.
A lot of the inmates have lived a very violent life in the past, but they have received visits with joy, many in hopes of changing. They are happy to have access to the word of God.
Just last month, members of the Universal Church in Maryland came together to donate more than 1,000 bibles.
Besides the prayer, they have been taking part of the Intellimen Challenge. A project created to build better father, husbands, and men. It includes tasks that motivate them to do better every day. Also, this prison has had a lot of gang violence, but even the chaplain has been hopeful, saying that these visits will change the prison environment for everyone.
The Chaplains of the prisons have told us that the inmates have grown happy to see us come in every Thursday. They call us the men in red; because of our UBB shirts.