A life marked by cutting blades on her body

2

min read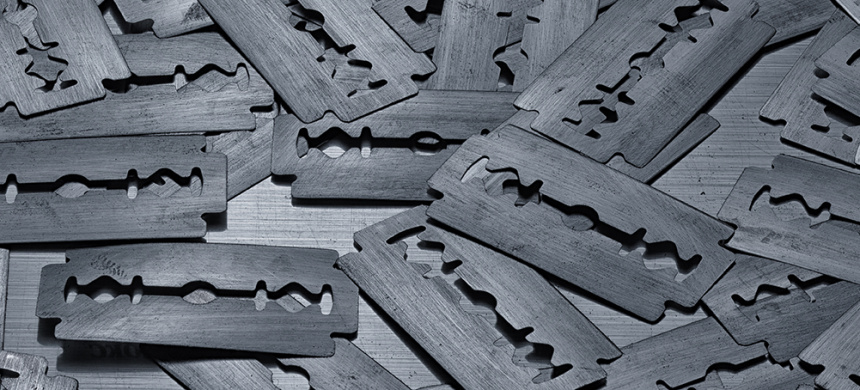 Fernanda Marriel had much of her life marked by cuts on her body. At age 7, she began to suffer sexual abuse from her cousin and stepfather. "I went through this until I was 14 years old. I started to hate them and all I wanted was to see them dead."
At age 12, she began to self-mutilate, but the cuts were not made often. She felt guilty that she suffered so much sexual abuse. Then she discounted in herself the hatred she felt. "I was throwing myself at the wall, trying to hurt myself by twisting my foot. Once, through such pain in my soul, I dislocated both my shoulders. I felt dirty, empty, being abused so many times." After suffering so much sexual violence, she claims she got used to it. "I developed sexual desire for my own abuser and he no longer scared me anymore."
With each passing day, Fernanda had more inner problems. "I developed anxiety and bipolar disorder and was going through an existential crisis. I didn't know who I was, I always labeled myself with what people said. I needed their approval." Because of anguish and inner conflict, the young woman attempted suicide 76 times. "I tried to hang myself, cut my wrists, throw myself in front of the buses, bridges, and the slab of my house. I even took pellets and medicine and participated in suicide games like the 'blue whale'.
I attempted suicide 76 times… The blades became my only 'friends'…
At the age of 17, she went into depression. "I was in a state of deep anguish. I spent sleepless nights and still cut myself every day." The blades became her only "friends". "I even cut myself so much that I no longer felt pain but pleasure. The blade was like a pack of cigarettes to me." The worst moment was when she started talking to evil spirits. "I talked and saw spirits who said they were my friends. In the early hours I had sex with them. I felt them."
After so much suffering, she met the Youth Power Group of the Universal Church. At first she did not want to obey what was taught, but as her life worsened, she decided to fight. "I accepted the invitation to go to a vigil with a friend who was an assistant. That morning I gave myself up, I was sincere and God immediately forgave me."
After meeting the One who healed the marks of her soul, Fernanda overcame her traumas, hatred and the desire to die. "Now I am truly happy, I have peace, and God has completed me. I am very grateful to YPG and The Universal Church, because someone believed in me there and also taught me to believe in myself."
Now I am truly happy, I have peace, and God has completed me.