Reaching out across the states

1

min read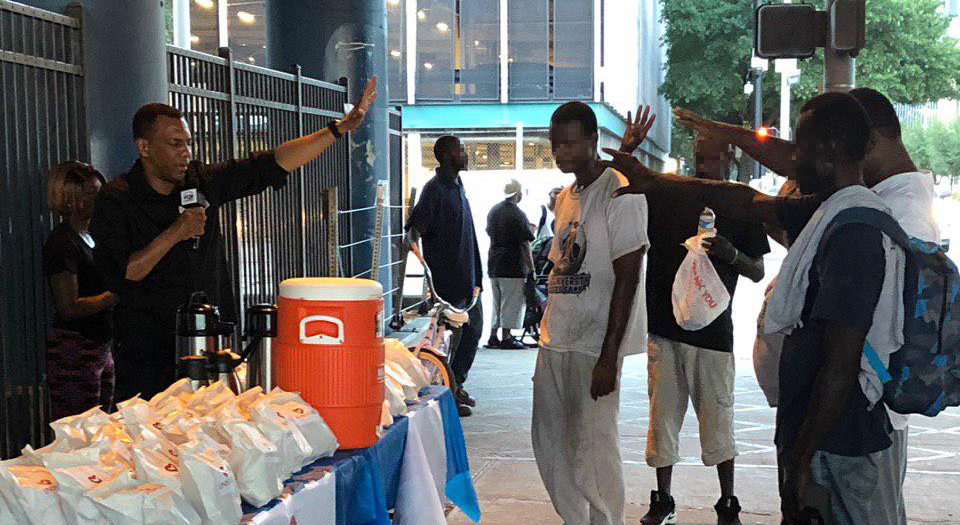 The UBB has had many projects over the past few months of 2019, from feeding the homeless, to park cleanups, the UBB has invested in their communities, not only countrywide, but globally.
Wherever there is a Universal Church, there is a UniSocial team looking for new ways to help their community. This past week two major states organized events to help those suffering in their own backyards.
Both the state of Texas and New York prepared food and went to the streets searching for those in need. They didn't' need to go very far. In New York, only a few blocks away from the Brooklyn Cathedral, there were gatherings of those who are homeless and desperate for an answer. The volunteers offered them food, and an invitation to a special service and the Pastors offered them a word of prayer. The volunteers prepared packages of food to be given to those they would encounter outside.
As one onlooker came, so did another and another. It wasn't before long that others became curious and stopped by themselves to receive a much-needed prayer and a word of encouragement. One volunteer in New York describes, that as she was walking, she passed a lady sitting in her car and decided to offer her plate of food.
Upon starting a conversation, the woman explained that she had been sick in the past, and the same sickness had returned. She received a special prayer from the pastor, determining health and good news upon her life.
This is the reason the UBB does this work; to reach even those who think there is no way out of their current situation.