Bride marries herself

4

min read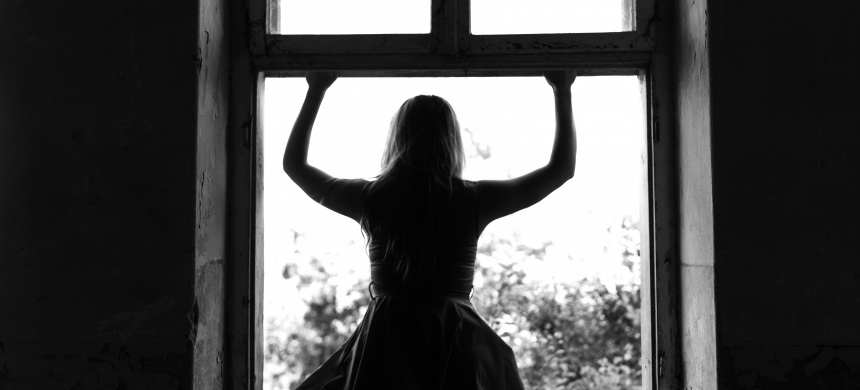 Alinne Araújo, a digital influencer with only 24 years of age committed suicide on Monday the 15th after her fiancé gave up on the wedding. The groom, Orlando Costa, 30, sent a message to her from Whatsapp that he would no longer marry the young woman with only 4 hours of the wedding ceremony.
"He warned her at 8 pm on Saturday that he would no longer marry her, and the party was at 4 pm on Sunday. Worse yet, he communicated via WhatsApp because he didn't have the courage to speak in person. He told her that he was giving up on pressure from his family, who didn't like her, "she said to her website," O Dia ".
She still tried to maintain a positive attitude and proceeded with the ceremony, claiming to marry herself. But on Monday, while in her apartment, he threw himself from the ninth floor window. "The maid even tried to pull her back to save her, but failed," Saionara said. The blogger also faced depression.
Emotion VS Faith
Unfortunately, the young woman used the worst way to deal with the situation: emotions. Of course, Orlando's attitude is totally reprehensible, but the timing could be faced otherwise and have another outcome.
Most people make the same mistake in their love life. You act on how you feel and therefore have difficulty resolving relationship problems. Still in a relationship, when it should end; suffers for someone who doesn't care about her, etc. Anyway, the list is endless.
During The School of Love Responds, host Cristiane Cardoso taught the first step in overcoming such a situations. "One of the secrets to not being held hostage to feelings is to stop feeding them. For example, not looking at a person's social networks, not listening to sad songs, not remembering the past, etc. When you do that, it is as if you are self-using,"she said.
On the other hand, when faith is nurtured, one has God's direction to know how to act.
"If you are bound by a feeling, while not getting rid of it you will continue to have problems. You must learn to separate your emotions from reason and live in faith. This is the only way to project the future, regardless of the voice of the heart, "said Bishop Edir Macedo in the program.
Self-love
Another guidance is given by Cristiane in the book "Armored Marriage," is that it is unhealthy to put the relationship or partner above herself. "He has no chance of being your sun because he has flaws, he won't always be able to illuminate or supply everything he needs. So it is not wise to put him in this position, "he warns.
She recommends that the woman focuses on herself, self-awareness and self-esteem so that she can be happy and make her partner happy. "Be sure to invest in yourself and flourish. Think about how to act to behave more evenly. Also, see what healthy talents and activities you could develop to take too much focus on your partner, "he suggests.
To learn more about relationships attend The Love Therapy, which takes place every Thursday at The Universal Church near you.
What or who is first in your life?
During an Intelligence and Faith program, Bishop Renato Cardoso mourned Alinne's death and stressed that she was a victim of a problem that affects almost all depressives: not having God first in life.
For example, many people have placed relationships, jobs, children or money first in their lives. When you lose that object of love, you feel groundless. It's like your life is coming out of your chest.
No one or anything has the ability to occupy the first place in a person's life and not to disappoint him but God," said the Bishop. "If you have something in the first place, losing it will destroy you. But if you have God in the first place who will destroy God? Who will touch God? Can God betray you? Will God ever let you down? No. He is the one who will never, ever leave anything to be desired in his life. Therefore, He is the only one who can occupy this first place in your life.