Petrônio Gontijo visits The Temple of Solomon

2

min read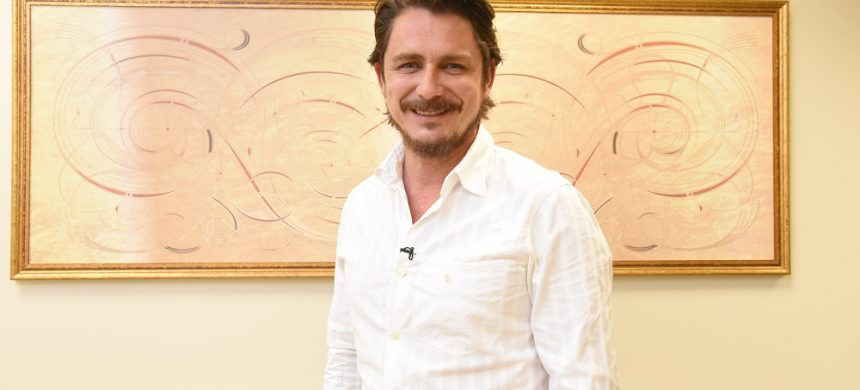 Petrônio Gontijo who interprets Bishop Edir Macedo in the "Nothing to Lose 2", which tells the story of Bishop Edir Macedo's faith trajectory, was a success in 2018. According to Paris Filmes, the distributor of the film, an exact 11,226,127 tickets were sold. Which made the production of the highest-grossing of Brazilian cinema of all time. The success was not only in Brazil. In Angola, for example, the film became the third most-watched in the country's history. In addition, it has been successful in countries in Africa, Asia, North America and South America.
Now, in 2019, the public awaits the continuation of the story of the man who started the greatest faith movement in Brazil. In an interview with Universal.org, while visiting Solomon's Temple last February, Petrônio Gontijo, who plays Bishop Macedo in the film, says he was surprised by the invitation.
The preparation
Petrônio Gontijo – who also played Aaron in the novel The Ten Commandments and Peter in the novel Jesus, both shown by Record TV – says that despite having accepted immediately, Petrônio Gontijo did not feel capable.
"I was thinking I wouldn't mind. I did it, but then I wondered if I would be able to. "
However, he says that it was a conversation with Bishop Edir Macedo that calmed him down to the challenge he would face.
"I had two conversations with him and they were fundamental. His simplicity calmed me down. I took all his videos on the internet – which are countless – and watched until sleeping, with the headset. That was the process. I did not want an imitation, because if I only imitated him, it would be superficial; I thought he had to have a deep path", said Petrônio Gontijo.
The premiere Predicted to be released on August 15, the film "Nothing to Lose 2" will show how Bishop Edir Macedo faced (and confronts) the adversities of life and how Universal reached the mark of another 2 million faithful only in Brazil.
"It's a very strong movie. I had the experience of going to four countries besides Brazil, and I was very happy to see that he is so dear to such different people. No amount will make up for it! It's the greatest experience in my life, "concluded Petronius.
*The Nothing to Lose 2 movie will soon be in theaters in the U.S, stay tuned for updates.