Don't alter the actions of the Holy Spirit

5

min read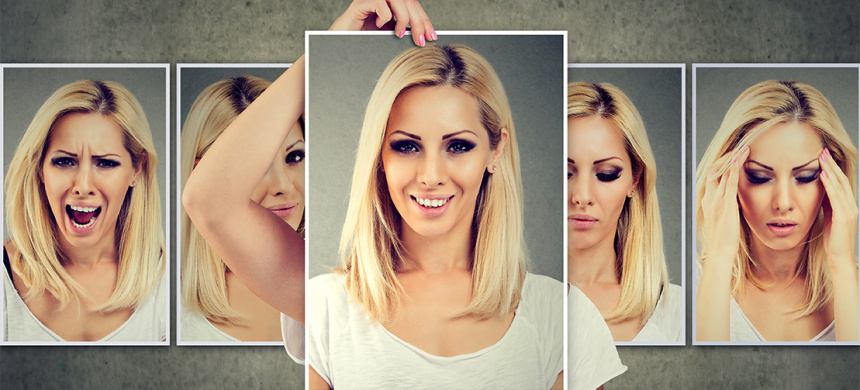 Do not let your way of life upset the actions of the Holy Spirit.
Analyze your behavior and see in which area you are going wrong. Understand
The Bible says that everyone who believes in the Lord Jesus – and here, it is understood as "believing" and obeying Him and have the Holy Spirit – will do not only the works that He did, but even greater works.
This is not an assumption, they are the words of the Lord Jesus Himself described in John 14:12.
But do you know who has done more than the Lord Jesus? By the way, have you ever done the same things that He accomplished when He passed through this world?
But if Jesus said that this would happen, why, then, has it not yet happened in some cases?
The answer is in 1 Corinthians 14:32: "And the spirits of the prophets are subject to the prophets." But what does it mean?
Same portion
The Holy Spirit is not given to us by measure (John 3:34). That is, all who are baptized with the Holy Spirit received the same portion: there is no one with more or less Spirit.
So why are some used more by God than others?
This is the question that many ask, but the difference between them is within them, that is, what they keep within themselves and, therefore, end up limiting the Holy Spirit to flow through them.
Do not leave it clogged
Recently, during one of the meetings in the Temple of Solomon, in São Paulo, Bishop Renato Cardoso used as an example; a water pipe. If there is something clogging in this pipe, the incoming water will not come out with the same intensity, because there is a blockage in its passage.
In the same way, it happens with the flow of the Holy Spirit in our lives. "He is the fullness of God in us, but if there is something within us, which we are attached to, and we do not give it up, because of a lack of faith, then the Holy Spirit is restricted by that. It is as the sacred text says in 2 Corinthians 6:12, "You are not narrowed in us; but you are narrowed in your own affections. "
But in what way can you be disturbing the flow of Him in your life?
The Bishop mentioned some actions that the person may have, even though he is baptized with the Holy Spirit and thus disrupts him. Know below:
– Sentimentalism: by being emotional, the person easily surrenders to their feelings, and this becomes a blockage to the Spirit. But even revealing this emotional temperament, it is not the Holy Spirit who withdraws, but the person. She decides whether or not to surrender to her own feelings.
– Fear, shyness and introversion: "For God hath not given us the spirit of fear, but of strength, and of love, and of self-control." (2 Timothy 1: 7).
That is, His Spirit is of courage and daring. But even when He says to us in His word, "Be courageous," He will not force anyone to be.
The person has to face their fear and leave their shyness. By doing so, you will allow the Holy Spirit to use you boldly.
An example of this is in the soul gain. Even praying to be used by God to save, if nothing is done, such as taking time to attend church groups or even in your daily life, nothing will happen. When you see someone suffering, for example, if you shrink timidly for fear of what others may find, you will not be able to use it in this sense. "You have to overcome yourself. That is, go there and talk to the person and the Holy Spirit will use you, "Bishop Renato said.
– Avarice; an extreme greed for wealth. Many covetous people justify their stinginess for having lived a childhood that, because of financial problems in the family, went through many needs. And today, even though they have money, they live in fear that they will not have it tomorrow.
"They rely more on their past, their fears of losing, than trusting that God will supply all their needs. And it is not the Holy Spirit who will annul this within them. For them to experience the gift of generosity, they must have the courage to 'open their hands' and see what happens as a result of this attitude, "he points out.
– It is not affectionate: Some people are cold with their spouse, children, claiming not to know how to be affectionate. But the Holy Spirit is affectionate, and all the time demonstrates the love of Him for us. "So if you do not know how to be affectionate, but have the Holy Spirit, you have to go against your cold nature and strive, asking the Holy Spirit to flow in you through His fruits – and one of them is love", emphasizes the Bishop.
These are just a few examples, but it is up to the person to self-assess and do the part that belongs to it. "Do not think that the Holy Spirit will manifest in you and take your conscience equal to the demons, when you incorporate into a person and take all your senses and mental faculties, controlling 100% of her life. The devil is like that. But God, no! God works in partnership with us. He wants you to allow it, that you agree, "clarifies the Bishop.
That is why it is written that "where two or more people agree, it will be done by the Father who is in heaven." That is, you have to agree with the Person of the Holy Spirit.
"I agree that I will be a different person, a different husband, a different wife. I'll be a more daring person. I agree that I will overcome this shyness, these complexes. You have to agree, acting on it. Do so that the Holy Spirit may flow more into you, "concluded the Bishop.
So: analyze how you are acting with the Holy Spirit, how you are relating to Him. Sometimes what you think God is not responding to is actually you hindering Him from acting in your life.
School of the Intelligent Faith
Every Wednesday at The Universal Church, meetings geared towards those who want to learn about the faith that gives a condition not only to achieve material achievements but, above all, the greatest of them: Salvation of the soul.