A confession of betrayal

4

min read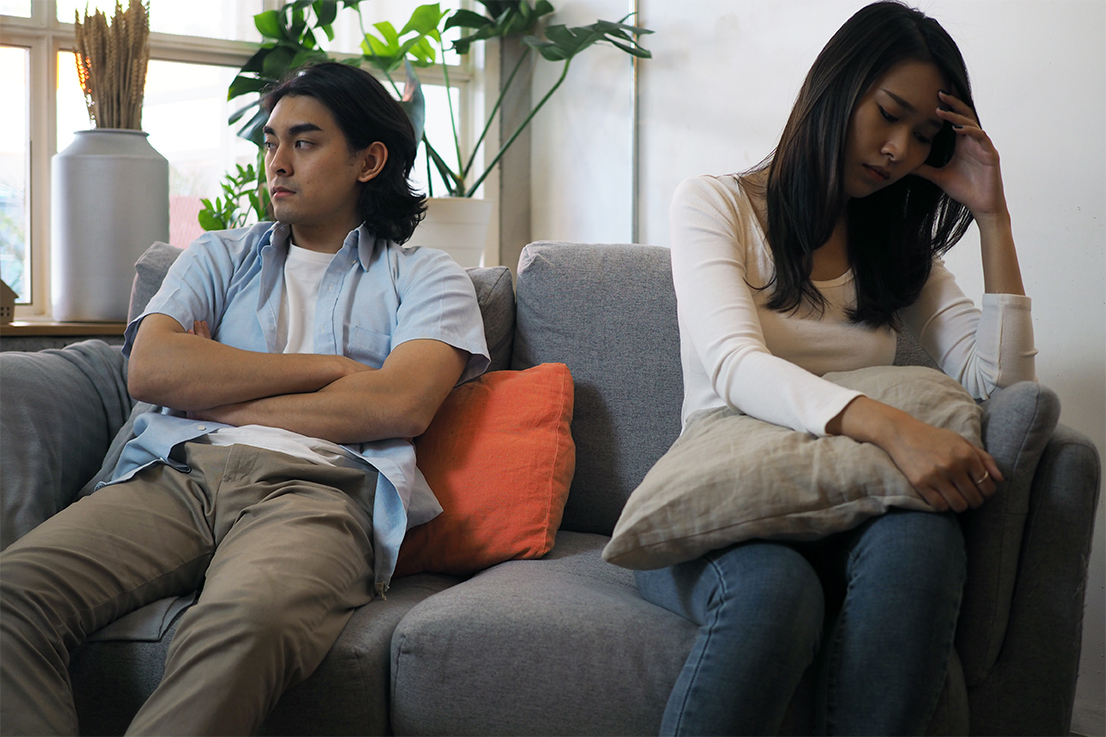 Cristiane and Renato Cardoso –Counselors and TV hosts of The School of Love, respond this week:
Student Fabiana affirms that she has moved away from the presence of God, betrayed her husband, confessed to him, but does not know how to act and how to forget her past.
FABIANA'S CONFESSION: I was away from the presence of God for six years. Many things happened during this time: I married, but at the same time that I suffered, I also made my husband suffer. God gave me a wonderful man. But I betrayed him several times, I felt a desire for women – something that had happened since adolescence, which I no longer feel and regret it – I fell addicted to pornography, which was a horrendous thing: such as an obsession with bestiality and rape. I confessed to him today about pornography and the relationships I had with other guys. However, he does not know how to act in relation to what I have said and I also do not know how to act because I have confessed to him. I returned to the Church, was baptized in the waters and with the Holy Spirit. Only, in the question of love, I have these doubts. I want help and I do not know how to ask. I know I can lose my Salvation for this. I love my husband and I want to change the situation. Help me.
RENATO: You will not be able to change the past, Fabiana. What's done is done. What you need to do is deal with the now and understand why you fell back then and do not fall again. You said you went back to the Church, got baptized, and received the Holy Spirit. It does not look like it – but who am I to put doubts into it? Only the way you talk about your past and the situation you are living right now does not portray a person who has the Holy Spirit. Whoever has the Holy Spirit does not react like this. Your husband does not know how to deal with the information you put on his lap. So, you should help him. Simply tell him the following: " You can help me if you come to seek God with me. " Why do you have to understand that you have problems you faced back then that manifested in your teenage years and that have worsened even after you are married. So there is a root: they are problems of spiritual origin. The fact that you say you will not solve them, it does not help at all in your problem. You need to heal your inner self and break free from those facts. A person like you, who engages in what you quoted, including the obsession with rape, violent pornography, and even bestiality, shows that this type of practice is motivated by a spiritual evil. So you have to first seek and establish yourself in God. And if he wants to help you, it will not help with the love of a husband, because he is also lost. For him, too, he lacks a spiritual structure, because if he had, he would know how to deal with you in this condition.
CRISTIANE: And this question of having already been of the Church, of having already been in the presence of God and having turned away from Him has to do with the present day. You say you are already baptized with the Holy Spirit, but you are still the same person and still suffer a lot from your past. And this shows that you do not have the New Birth and you do not have the Holy Spirit. It's dangerous because if you think you have the Holy Spirit you will not seek Him anymore. In the past you turned away from God, you probably thought you had Him within you. But you did not correct this spiritual problem. So it will not be your husband who will fix this. You have to prioritize yourself now – your inner self – and not your marriage. You have to free yourself once and for all, to make a chain of deliverance and to seek the New Birth because when you receive the Holy Spirit, you will no longer cry over your past. It will become just your testimony.
*Are you in need of counseling and need advice? Join The Love Therapy meetings every Thursday at The Universal Church near you.