Another son of Abraham

2

min read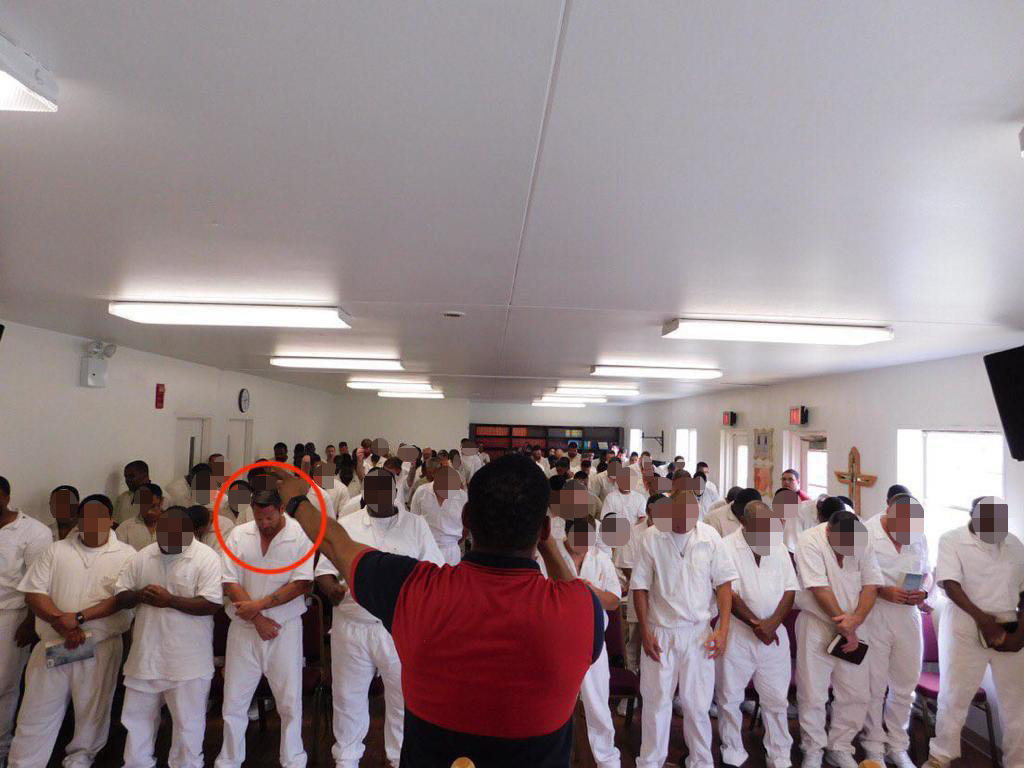 …Of a truth I perceive that God is no respecter of persons; Acts 10.34
For this reason, The Universal Church has invested in evangelization in prisons. And in the state of Texas, in the US, it has been no different. The Universal Church has already reached nine prisons, one of them being maximum security, with death penalty execution. With daily meetings, more than 3,000 detainees have been attending and have learned about living faith, forgiveness and being born again, and many have already been baptized and even received their freedom. This is Casey McCain.
"My childhood was great! I had everything I wanted and needed. I grew up playing soccer, baseball and golf. At school, I got great grades and had nothing to worry about. Three years after high school in 2003, I got married and was married just over 13 years. I had 3 beautiful children and lived life, apparently, great. We were the typical "American family." I worked and looked after my family as it should. But I was living the wrong way.
One night in 2008 I was in a bar, and a fight started, I went to defend my friend, from there, things got difficult for me. After all that confusion, two weeks later, I went to court. For two years, I had several hearings on this case, until in 2010, when I had my trial, the jury sentenced me to 6 years of probation. From the 6 years of probation, I completed 5 and a half.
At that time, I was going out a lot, going to clubs and arguing a lot with my wife about money and other problems. Things were no longer the same. In 2015, I got divorced and started dating all kinds of girls, using drugs and alcohol. For 2 months, I did not attend parole hearings and my freedom was revoked, hence I was sentenced to six years in prison in a closed system. I served only three years.
But during that time Casey began attending UBB meetings at that prison. The day the first Universal Church was inaugurated, he was there and has attended every meeting ever since. Obeying the teachings and guidance of the pastors, today, one year later, Jesus freed him and freed him from prison, and, to God's glory, on the 15th of June we held his wedding.
Abraham, Isaac and Jacob Church
"Life is much better when you live for God. Even though I was incarcerated, I was freer than ever, leading others to know the Lord Jesus. I've done things I never thought I'd do since. Today I can help many people because Jesus is in me. I've been out of jail for about 4 months, I've got my own business and got married recently. Jesus is wonderful!!! Whatever I have asked of God in prayer, He has blessed me. Today, I am a warrior of faith. God has blessed me so that I can be a blessing to others.
My name is Casey McCain, I'm 36 years old and this is my story. "