13 men are Baptized

1

min read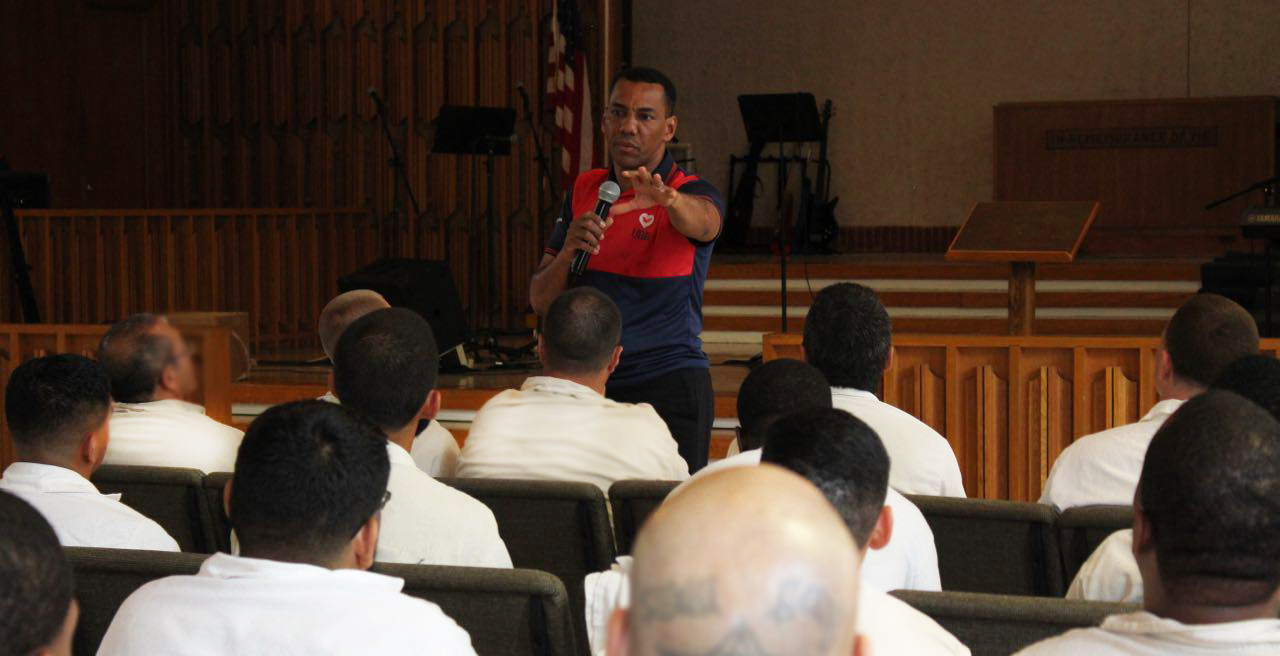 "…If you are frustrated or concerned about your family, tell God and get it off your chest with boldness…"
On Friday, June 7th, Bishop Bira and the UBB team visited Clemens Unit in Brazoria County, where fifty-eight men took part of this special meeting. UBB's main goal was to bring hope, a word of faith and encouragement to all the men that were present.
Many men who are currently behind bars also have relatives in prison. Bishop Bira explained how these generational patterns can be broken with the power of God. The men started to seek God's presence with boldness after making a strong prayer.
Bishop emphasized the importance of speaking to God regardless of their past. The past of a person should not prevent anyone from seeking help or asking God to dwell inside of them.
He wants to reside in you more than you want His presence.
…God works, step by step, not overnight. God will work with your case, your parole, and with your family, step by step… – Bishop Bira.
Above all, It is a great joy to see thirteen men being baptized in the waters and surrendering their lives to Jesus.