YOLO Talent Show 2019

1

min read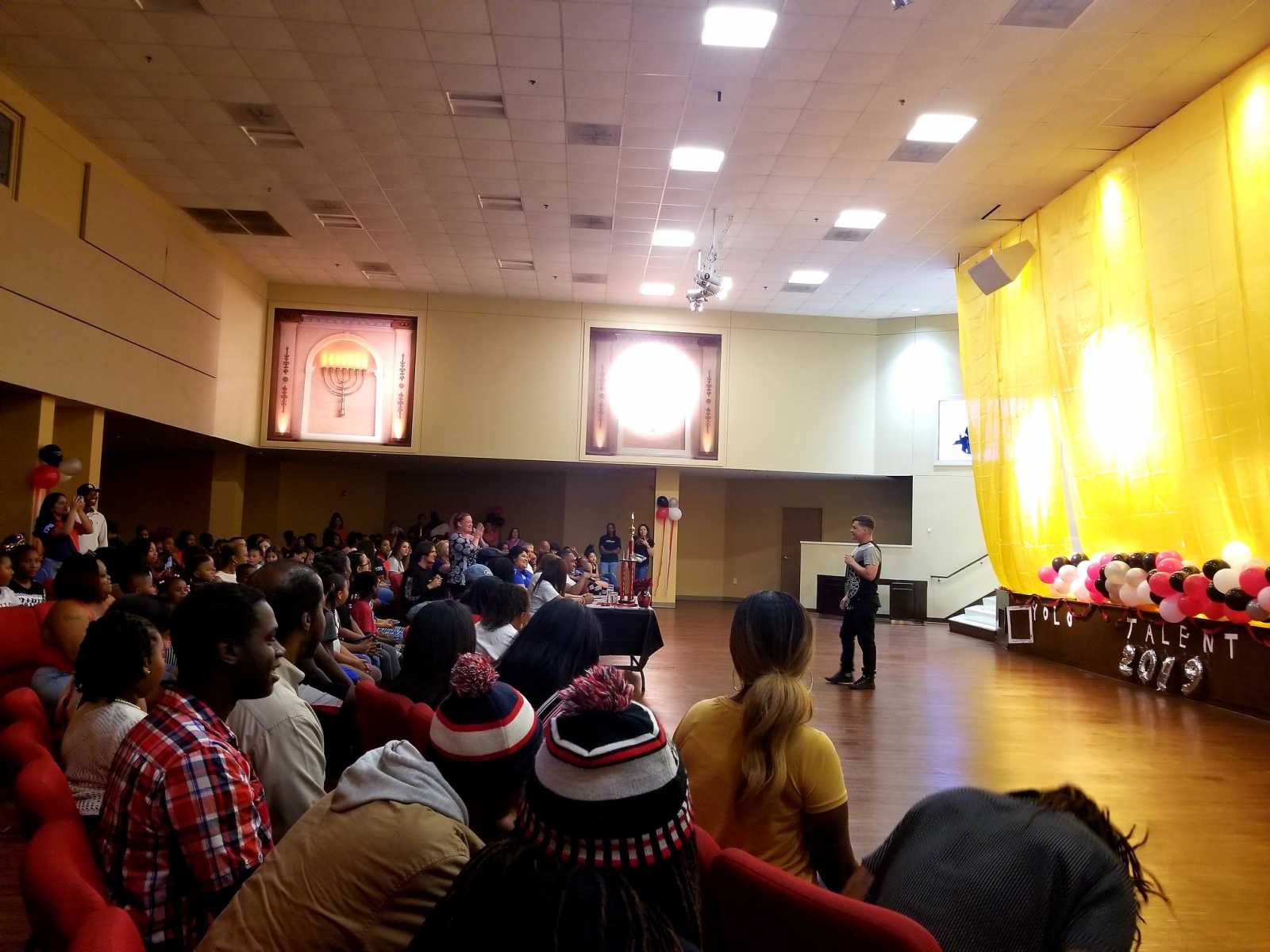 The Universal Church Headquarter in Houston, Texas, opens it's doors to 104.5 iHope Radio.
Just recent the iHope Radio 104.5 hosted a special event at The Universal Church in Texas to motivate and reach out to youths who, individually have a talent and gift inside of them. Omar, Alice, and Malik hosted the event, and with the support of artists and volunteers from the Youth Power Group (YPG) and the project YOLO Houston. This is a great opportunity for youths to be involved and volunteer within their community. If you live in the Houston area and have a talent you can't wait to share with everyone, email yolo@ihoperadio.org and send them your info.
While some have uncovered what their gifts are, others are still trying to discover them. During this event which was hosted by the 104.5 Radio Station, many youths who showed off their talent. Many singers and rappers challenged themselves and performed in front of their loved ones and people who have come through the radio station.
Together they had the opportunity to prove to themselves that they are capable of reaching higher in a positive way and in a positive environment. We were able to reach out to new youths through this talent show. The audience was amazed and enjoyed the performances.
For more information visit ihoperadio.org.
*Don't forget to tune into Bishop Bira segment on 'Speak Out I'm All Ears' on weekdays from 9am-10am. A show for those to feel burdened and need someone to speak to.