The sacrifice

4

min read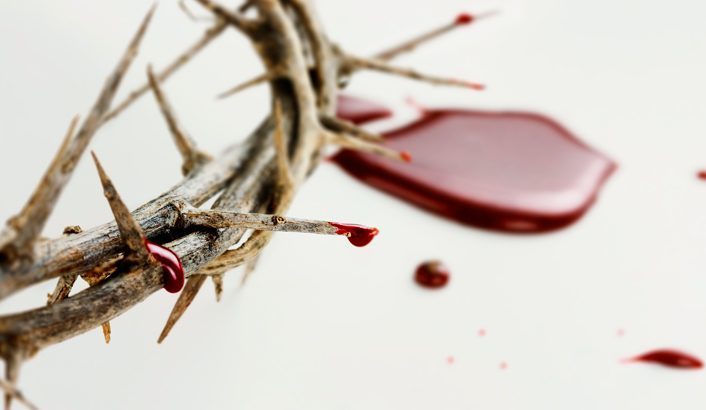 And I will give you shepherds according to My heart, who will feed you with knowledge and understanding. – Jeremiah 3:15
Faith without sacrifice is only to deceive. Sacrifice is what identifies, shows, proves the existence of faith. Without sacrifice, faith is blind.
The same is true of the baptism with the Holy Spirit. What is the visible evidence of the baptism with the Holy Spirit? I know that the Holy Spirit testifies with our spirit that we are children of God. But to separate the person into the Work of God, there must be signs that they have been baptized with the Spirit. And how is this proven? Only when there is visible evidence of life transformation.
So it is with respect to faith. The Holy Spirit, through James, makes the same statement regarding the difference of the blind faith of the sacrificial faith, when he says:
What does it profit, my brethren, if someone says he has faith but does not have works? Can faith save him? If a brother or sister is naked and destitute of daily food, and one of you says to them, "Depart in peace, be warmed and filled," but you do not give them the things which are needed for the body, what does it profit? Thus also faith by itself, if it does not have works, is dead.

But someone will say, "You have faith, and I have works." Show me your faith without your works, and I will show you my faith by my works.You believe that there is one God. You do well. Even the demons believe—and tremble! But do you want to know, O foolish man, that faith without works is dead? Was not Abraham our father justified by works when he offered Isaac his son on the altar? Do you see that faith was working together with his works, and by works faith was made perfect? And the Scripture was fulfilled which says, "Abraham believed God, and it was accounted to him for righteousness." And he was called the friend of God. 24 You see then that a man is justified by works, and not by faith only.

Likewise, was not Rahab the harlot also justified by works when she received the messengers and sent them out another way?

For as the body without the spirit is dead, so faith without works is dead also.
Notice the verse:
Was not Abraham our father justified by works when he offered Isaac his son on the altar?
That is to say, Abraham's faith was accompanied by the sacrifice of Isaac his son.
I remember Esther and I agreed to sacrifice our children. Instead of investing in their academic education to serve themselves and the world, we choose to invest in the education of the sacrificial faith to serve the Most High God. Surely this is foolishness to those who are lost. Not for us, who live in the Abrahamic faith! None of them went to college, even though they could study at the best universities in the world.
Esther and I practiced this sacrificial faith that we learned from Abraham. No one had done this except the Voice of the Spirit of Faith.
Therefore, biblical faith concerns the sacrificial faith that faith itself demands. Faith without works, that is, without the sacrifices, is dead, just as the body without spirit is dead. And proof of this is the fact that most believers in Jesus live on the fringes of economic, family, and, worse, spiritual shortages.
No miracle of Jesus was accomplished by faith without the action of sacrifice. The blind man from birth in John 9 is an example. Jesus could have healed him immediately. He did not because the blind man did not ask. That is, he did not sketch faith that caught his attention. To awaken his faith, the Lord had to make mud, to make his eyes"foul"and to send him to the pool of Siloam. If he did not obey, he would show no faith and would not be healed. His obedience accompanied by sacrifice healed him.
The essence of the Faith requires sacrifice, an example of God Himself when He offered His Son Jesus in sacrifice.
Sacrifice does not deal with quantity, but quality. Perfect sacrifice involves the soul of each one. All are able to rise on the altar and sacrifice. Even if a person has a penny available, if it is his everything, for God he represents his soul. This is the perfect sacrifice that the Altar demands.
If there is no perfect sacrifice, the Altar does not receive, and because of that, it does not respond.