Luncheon of appreciation

1

min read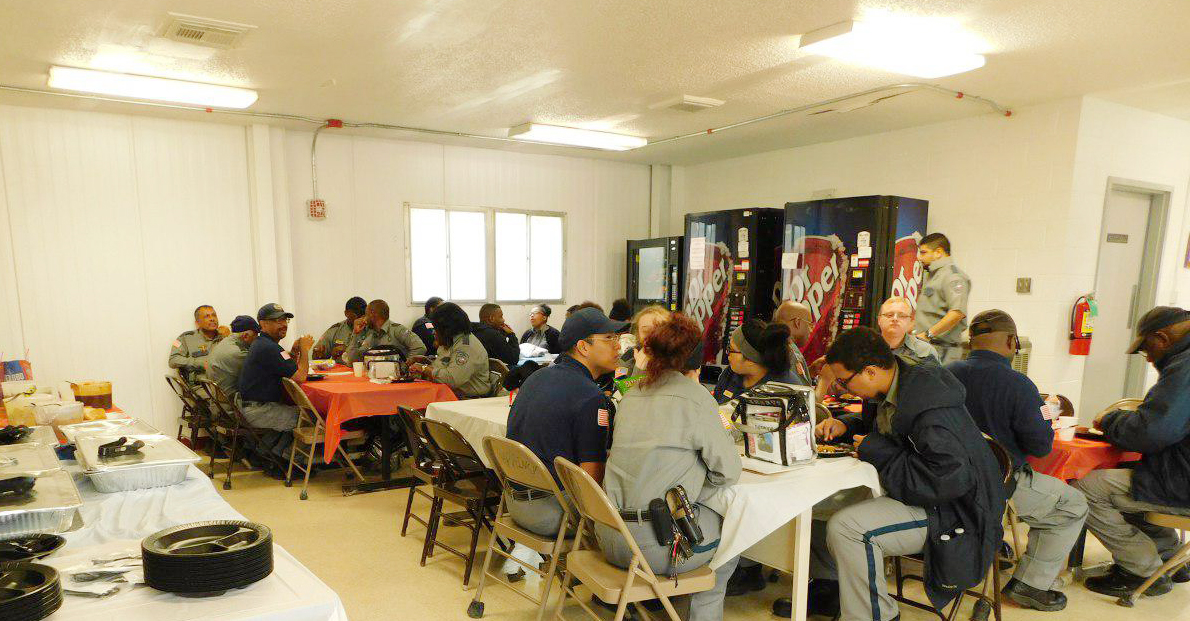 On April the 12th, a special luncheon of appreciation was hosted by the UBB at the Wayne Scott Unit. Expressions of gratitude were shared towards the staff for their diligent performance and for the essential steps they make in order for UBB to hold special programs.
More than a luncheon, UBB took this opportunity to offer assistance for those who take care of the prisoners and are in the correctional facility daily.
Assisting such as counseling or prayer to the staff is as vital as taking care of the men and women behind bars. If the team are healthy and mentally strong, consequently their performance and their daily tasks will be less stressful. By being most hours in jail, whether as a correctional officer, nurse, etc. and then going back to their families as a regular civilian outside the walls can be tough to balance.
The staff is an essential and critical role behind the scenes when programs like UBB are in the Facility. They are in charge that all procedures and rules are met before each program begins in the prison facility.
While there are many programs available for detainees around the U.S, often the staff goes unnoticed. UBB will be available to assist all staff who need one-on-one counseling and prayer.
Pr. Quincy knows what is going on around here, and by being who he is, it helps us do our work around here every day. He's a very good leader. – Chaplain from TDCJ