Victims of Cyclone Idai

2

min read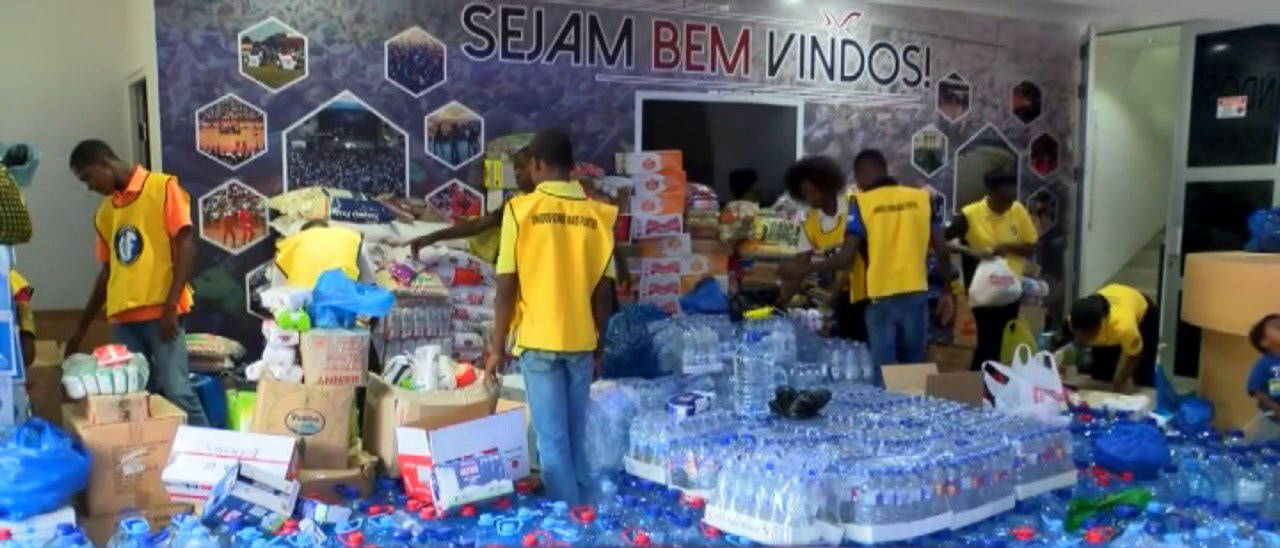 Cyclone Idai, which has hit southwestern Africa since March 14, has caused extensive damage to the countries of Mozambique, Zimbabwe and Malawi. Houses, hospitals, roads, buildings were destroyed. More than 1.6 million people live in the areas hit by the Cyclone Idai, which causes the number of victims to be frighteningly large. In Mozambique, 446 deaths have been confirmed so far. At least 325 others were confirmed in Zimbabwe and Malawi.The headquarters of Universal, located in the city of Beira (Mozambique), was also damaged.
To help as many people as possible, the Universal Church has been active since March 14th, when the cyclone touched the ground in Mozambique.
"The Universal is working hard in this direction, collecting potable water, non-perishable food, clothing, etc.," said José Guerra, head of the Youth Power Group of the Universal Church in Mozambique. So far, Universal has donated more than four tons of food and 23,000 liters of potable water to the victims of Cyclone Idai.
Bishop Honorilton Gonçalves, responsible for the Universal's activities in the country, reports that "Universal had 17 churches affected. Even so, the pastors continue to hold a meeting in the parking lot, impromptu meetings, the people are in the faith."
The Cyclone Idai had a wind speed of 200 km/h. It has ruined everything. But we keep the activities evangelizing and providing material and spiritual help," Guerra says. "All Universal members are fine, thank God. However, the days are being difficult because of the critical situation in Beira, the second largest city in Mozambique." Pastor Farai José, who works at Universal de Beira, reported that "neither hospitals are accepting patients more. There was a lot of death in the neighborhoods." According to him, "Just look at the city, for houses, all churches, schools, hospitals, shops, market, companies, gas stations, banks, nothing escaped. It's like we have to start the city again."

Food is being donated to the Government of Mozambique, where José Guerra; the head of the YPG in the country, Pastor Felipe Cerqueira and Pastor Tarcísio da Costa Carneiro meet with Domingos Coana, National Director of Administration and Human Resources of the National Institute of Natural Disasters Management.