Grand Opening in Jacksonville Florida

1

min read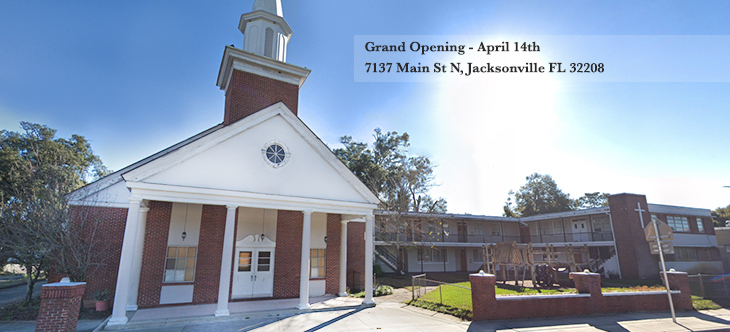 On April the 14th, Bishop Bira will hold a Showdown of Faith in Jacksonville Florida for the Grand Opening of The Universal Church.
Jacksonville is the largest city in the state of Florida and the 12th most populous city in the U.S. Perhaps you live in the area or have family members and friends who live near Jacksonville. Spread the news of this unmissable powerful meeting.
Recently the building has been going through various renovations form lighting, landscaping to new tile and much more. One can say almost a complete renovation.
All this so that the name of our God can be glorified in this place
– Pr. Valdo
There will be multiple programs for youth, teens, and kids. If you want to request a one-on-one for counseling, a pastor or an assistant will be available before and after the service.