Distractions in your spiritual life

3

min read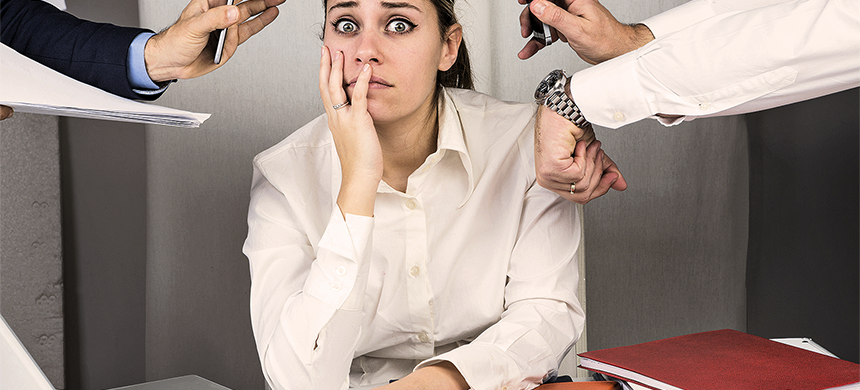 Those five minutes on social networks can multiply and steal three or four hours of your day. So it happens with other activities little useful, like an idle conversation. Blaming the loss of time, a ready excuse for many women is quite convenient in such cases when, in fact, it can be the source of many problems. When we meditate on what is described in the Bible, we understand that bad consequences in the spiritual area accompany distractions.
An example is in Genesis 3: the story of Eve, who became distracted when she listened to the serpent. She had not even noticed the forbidden fruit, but from that point on, she had her curiosity sharpened and her communion with God tarnished.
Reality
Another Biblical example of distraction was Martha. The chores took her the opportunity to meet the Lord Jesus. "Martha, however, was distracted by many services; And he came and said, Lord, wilt thou not suffer my sister to serve me alone? Tell him to help me. And Jesus answered and said unto her, Martha, Martha, thou art anxious and afflicted with many things, but one is needful; And Mary chose the good part, which shall not be taken away from her "(Luke 10: 40-42).
The writer Nanda Bezerra states that, like Martha, many women have been distracted, especially in the spiritual area. "What is in your thoughts? Are you watching or distracted? If you are not watching, if you are distracted, do not notice that subtle thought that makes you have bad eyes or bear somebody's hurt. "
Diagnosis
The distraction is one of the characteristics of the lack of focus, exemplifies psycho-educator Edilaine Gomes Santos, 37 (photo to the left). She tells us that when she arrived at Universal nine years ago, she went on to "enjoy peace and a joy that she had never felt before", but which, over time, was influenced by the sense of well-being.
She began to pay more attention to her career than to fellowship with God, and gradually reduced her attendance in the Church. "I studied for hours on end, I got involved with many kinds of literature and I no longer had time to meditate on the Word of God. This constant quest has become a distraction. "
From then on, God's anxiety, concern, and lack of direction were once again part of her life. Then she repaired herself with God: "I matured in faith and realized that even my professional life evolved, because, instead of investing in more knowledge, I came to have the wisdom that comes from God."
Alert
Spiritual awareness must be sharp so that distractions are perceived. The Holy Spirit is the One who guides you, but you do not realize it if your eyes are glazed on others or their problems. This is the reason for the lack of spiritual maturity of women who do not notice how harmful their reactions and dangerous decisions are. The writer Nanda Bezerra advises: "Be smart. Begin to watch, to perceive, to self-evaluate. This is very important to your faith. "