1st UBB water baptism in the Philippines

2

min read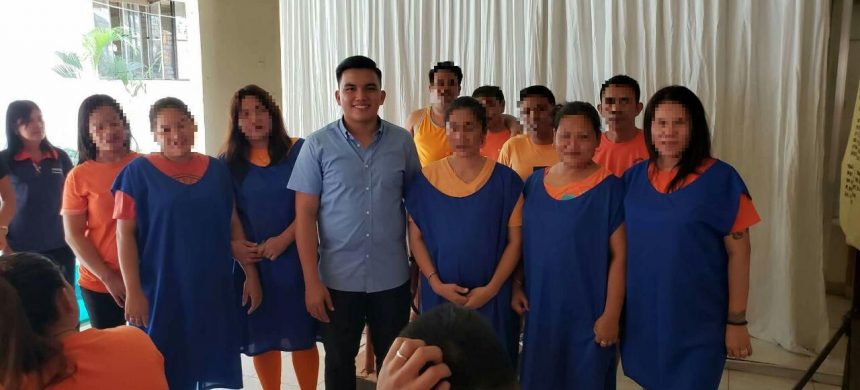 Entering a place with people detained for various crimes is not an easy task. But for the UniSocial group, providing spiritual and social care for incarcerated people is a joyous mission. Bringing salvation to those who are often rejected by society is also to fulfill an ordinance of the Lord Jesus. Namely: to take the Word of God to everyone.
Proof of this is that the Universal Beyond Bars (UBB) group in the Philippines has been gathering nearly four hundred detainees in Laoag Provincial Jail Prison four months ago in order to bring this message of faith to them.
The first fruits of the evangelistic work was seen through the first nine prisoners who decided to give their lives to God. They were baptized in water.
The act of faith was unprecedented in the country, since to carry the Word of God into prisons in the Philippines, volunteers face some difficulties.
"… I was in prison, and you came and saw me." Matthew 25:36
"It is a privilege to be able to carry out this work, especially here in the Philippines. In addition to the spiritual food we bring to prisoners, we also take physical food, "commented Pastor Alessando Borges, currently responsible for Universal's evangelistic work in the country.
He went on: "Many of those inside are suffering from addictions. But, we are teaching them to give their lives to God, because that is the only way to be truly 'free'. In one of our visits we had the privilege of performing the water baptism of some inmates, "he emphasized.
The work of evangelization is also carried out in the prisons of Iloilo and the city of Quezon, in Manila (capital of the country).
"It is a great joy to see that even physically trapped, they are receiving spiritual freedom. And having the opportunity to start again their lives, "said Pastor Alessandro.
Recalling the first meeting
In May 2018, about 15 volunteers, pastors and workers, held the first meeting inside Quezon prison.
About 100 inmates participated directly in the prayers and the Word ministered. Another 300 were left on their floors due to overcrowding.
In addition to the word of faith and spiritual assistance, volunteers also distributed kits with personal hygiene and food supplies and also carried out haircuts on detainees who so desired.
If you want to know more about the work of UBB click here, or visit the official page of the group on Facebook, clicking here.