What is trying to destroy your life?

2

min read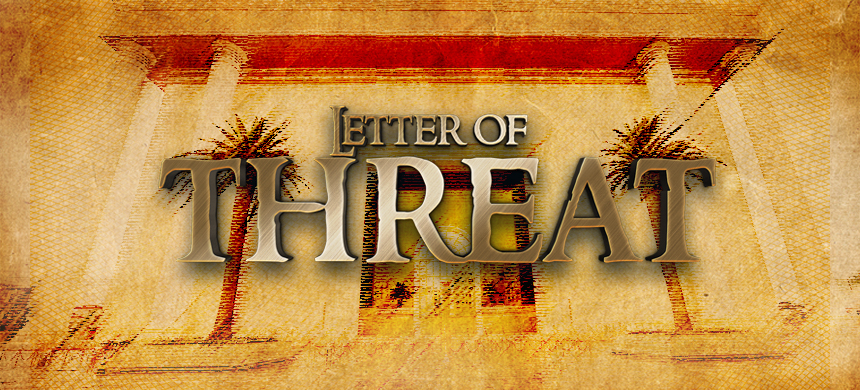 In biblical times, Sennacherib was the king of Assyria, the strongest power of the east which treated its captives by cutting off their limbs, ears, noses, and lips. They were forced to do hard labor and the enemy soldiers were routinely tortured and burned alive on stakes.
Hezekiah, king of Judah rebelled against Assyria by refusing to pay their high taxes. In response, king Sennacherib's attacked Judah after he destroyed the northern city of Israel. City after city within the borders of Judah falls into Assyria's rule. As the Assyrian army arrived in Jerusalem, Juda's annihilation seemed certain.
The supreme commander approached the wall of the city to meet with Hezekiah's officials and read a letter from Sennacherib hurling insults at Hezekiah and the God of Israel.
When the King hears about it, he tore his clothes, entered the temple and spoke out the threatening letter before God.
"Incline your ear O Lord, and hear open your eyes and see and hear the word of Sennacherib which is said to approach the living God. Therefore save us from his hands that all the kingdoms of the earth may know that you alone are God."
That night the Angel of the Lord was set out and in the morning, the mighty Sennacherib found that 185,000 of his soldiers had died overnight. He then abandoned his siege on Jerusalem and returned to Assyria.
Not long afterward Sennacherib was worshiping in the temple of Nisroch, his God when two of his sons struck him and killed him.
Therefore the prophecy from God through the prophet Isaiah comes to pass.
"Therefore thus says the Lord concerning the king of Assyria: 'He shall not come into this city, Nor shoot an arrow there, Nor come before it with shield, Nor build a siege mound against it. By the way that he came, By the same shall he return; And he shall not come into this city,' Says the Lord. 'For I will defend this city, to save it For My own sake and My servant David's sake.' "
Isaiah 37:33-35
In the present time, the story repeats itself. Sennacherib is personified in the life of many as:
• Illnesses
• Divorce
• Addictions
• Unemployment
How many marriages are threatened by the lover?
Workers and professionals are threatened by unemployment.
Parents are threatened by the addictions of their children.
What THREAT have you received?!! On April 14th you will bring your letter of threat to the altar; at any Universal Church near you. Just as Hezekiah overcame using his faith, you can also say ENOUGH to the suffering. Take part in the great movement of Faith, against the THREATS in your life.