The Youth Power Group in Madagascar

1

min read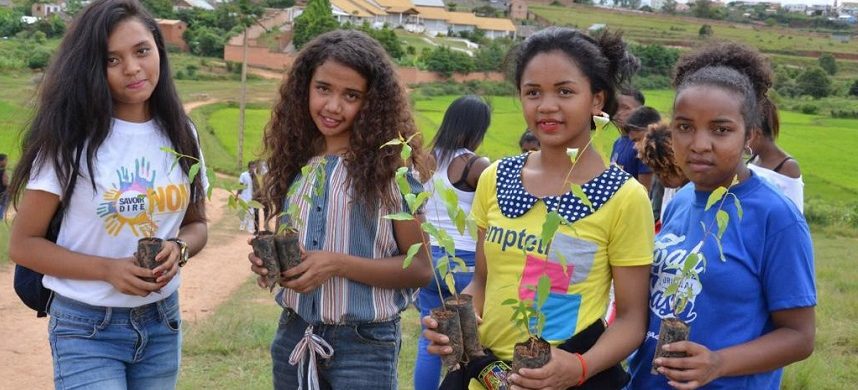 Recently, the Youth Power Group (YPG) in Madagascar, Africa's largest island on the African continent, has taken yet another important action. About 1,1000 young people gathered to start the 2019 tree planting season, as they did in previous years (see last year's planting story).
At the opportunity, more than 5 thousand seedlings were planted in the rural area of Bensandrata, in Fenoarivo. There were 4 types of tree species. Among them, 2,5 thousand acacias; 1,3 thousand eucalyptus; 700 pine trees and 500 cypress trees.
Action approved
According to Pastor Miguel Mafumisse, responsible for Universal's work in the country, this event symbolizes Universal's involvement, through the YPG, in the life of the community and its residents.
Representatives from the Ministry of Environment in Madagascar, the Ministry of Water and Forestry and the local Municipality were present on the day of the action, demonstrating that it was an act approved and with the consent of the government itself.
Reaping fruits
The movement was beneficial to all, as the 23-year-old Sonia Rakotoarisoa (photo on the side), who took part in the action planting the seedlings, said.
"This event has helped me be more responsible and, above all, understand how to focus on my future and the future of my country as well," she said.
During the action, Herizo Michel Randriambolahery, representative of the Prefecture of Fenoarivo, commented that it is above all a dignified act to see young people taking responsibilities in their country. "And I see that the YPG young people are very active," he said.
If you want to be part of the Youth Power Group, find the address of a Universal here near your home and contact the pastor responsible for the group.