Cyclone Idai in Mozambique

2

min read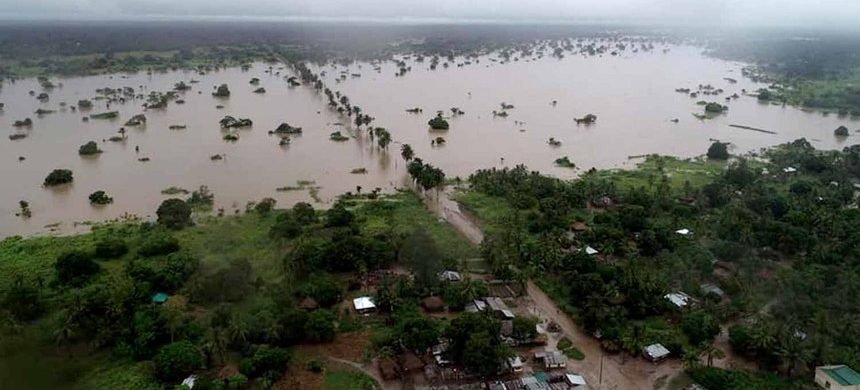 The universal building that houses the Church's headquarters in the city of Beira was also hit.
Cyclone Idai, which has hit southwestern Africa since March 14, has caused extensive damage to the countries of Mozambique, Zimbabwe and Malawi. Houses, hospitals, roads, buildings were destroyed.
More than 1.6 million people live in the areas hit by the Cyclone Idai, which causes the number of victims to be frighteningly large. In Mozambique, 73 deaths have been confirmed so far. Another 130 dead were confirmed in Zimbabwe and Malawi.
The United Nations, which is raising funds to help victims, believes that the number of confirmed deaths is expected to triple in the coming days.
The headquarters of Universal, located in the city of Beira (Mozambique), was also damaged.
Some of the destruction caused at the site:
Invaluable losses
The president of Mozambique, Filipe Nyusi, told Radio de Moçambique that everything is destroyed.
"Everything indicates that we can register more than a thousand deaths," he said, explaining that bodies are floating throughout the affected region.
About 600 thousand people are without electricity. More than 100,000 had to be rescued urgently. And it is impossible to estimate how many Africans now find it difficult to find clean water, clothing, food or even a place to stay overnight.
"The days are going to be difficult. Neither hospitals are accepting more patients. There was a lot of death in the neighborhoods, "says Pastor Farai José, who works at Universal de Beira, a region that was destroyed by more than 90%. "Just look at the city, the houses, all churches, schools, hospitals, shops, market, companies, gas stations, banks, nothing escaped. It's like we have to start the city again. "
The Pastor informs that even in the face of catastrophe and without the physical church at this time, they continue to take the Word of God to Mozambicans, believing that God can help at such a time of such difficulty.
In conclusion, the Pastor asks for prayers and says, "God is above all else. May He have mercy on us. "