Sponsoring the work of God in Africa

3

min read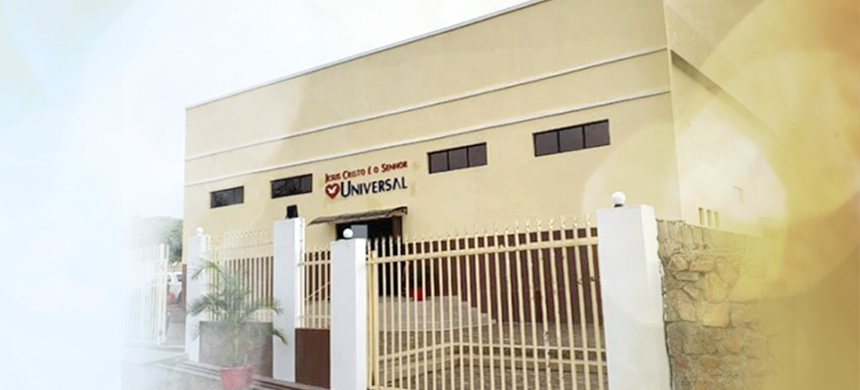 Moses Machave, an electric engineer, donated part of his assets in order to have a beautiful temple for God – for all those who are thirsty of a new life.
"I decided to build this church in this area because the people here don't have easy access to attend the church in the city and also I am planning to build another church. When I do that I am sure that I keep my relationship with God, taking care of my salvation and also worrying about the salvation of others. This is a mission that God gave me. I received the Holy Spirit and what I want is to win souls. Every time when I serve Him, He always provides for me and I don't lack anything."
Social benefit
In addition to the spiritual importance that a church has, it also promotes a social impact where it is installed. Many people do not realize this.The reason is that engagement among the members generates social support for the purpose of fulfilling a commandment of Christ: to love one's neighbor as oneself. (Matthew 22: 37-39).A researcher at the University of Pennsylvania called Ram Cnaan was curious about the impact of church social actions. And he found that a single church in Philadelphia, for example, created a social economy of $6 million a year. This is because there is a reduction in the crime rate, people are taken from addictions, there are volunteer jobs that serve the local community, as well as prevention of depression and suicide.
In the Bible, David wanted to build a house for God
That is why the physical presence of the Church is very important in the world in which we live. And the building of churches is even something that pleases God. The Bible tells us that King David once decided to build a Temple for the Most High (1 Chronicles 17). However, the construction took place only in the reign of his son Solomon. On the opening day, the Lord said:
"Now My eyes will be open and My ears attentive to prayer made in this place. For now I have chosen and sanctified this house, that My name may be there forever; and My eyes and My heart will be there perpetually." 2 Chronicles 7:15-16
This prophecy has been fulfilled to this day, for example, in the replica of the Temple of Solomon, raised in the city of São Paulo. There, daily, countless people have come to God and their lives have been transformed."The Temple which David and Solomon would build represented the saved souls. When we save a soul, who is redeemed in the blood of the Lord Jesus, in that person there is the living abode of the living God. The Temple of Solomon, in São Paulo, is a symbol of the Greater Temple of God, who is the person himself. The saved person becomes a Temple of His," explained Bishop Edir Macedo during the Word of Faith program.
Love for the church
Those who care for and support the church show affection for the Lord Jesus. Well, it proves with attitude how important His Work is."Just as I fight for my salvation, I want to save others. But, unfortunately, not everyone understands this. And those who understand it is because the Holy Spirit revealed it to them. They understand the Word and put it into practice," added Bishop Macedo in the Word of Faith program. Through physical churches, other people gain access to God to become His own temple.