Water into Wine

2

min read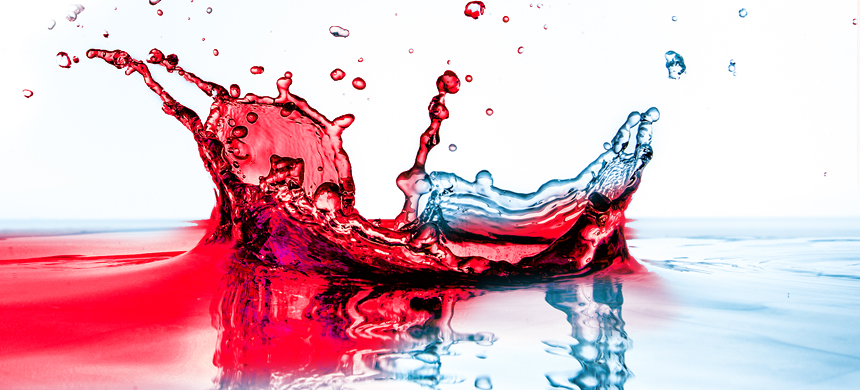 This Saturday, February 2nd at the Showdown of Faith, Bishop Bira will be doing a special prayer based on the first miracle of Jesus, the transformation of water into wine. Let's take a look at the details of this miracle and how it can relate to our lives today.
In those days, within the Jewish community, the wedding celebration would last for many days, and new guests would arrive every day. Any lack of provision during the celebration would bring great embarrassment to the bride, the groom and their families, because it meant that they were facing financial hardship. The guests would not be able to enjoy the celebration an with the newlywed couple. There was a common saying that mentioned, "No joy without wine."
"The miracle of the transformation of water into wine might have gone unnoticed by skeptical eyes, but through the perspective of Faith, its purpose was greater than simply attending the need of that family. It was a sign that would bring about the revelation of the glory of the Son of God to mankind. Miracles continue to be ways in which the Lord use to manifest Himself and awaken people's Faith, Bishop Macedo explains.
Another aspect that we can notice in this Biblical passage is that Mary immediately took the problem to the Lord Jesus. She believed He had the solution to
"Quickly recognizing the adversity and taking it to the One that can actually resolve it is one of the most precious lessons of this event. Everyone faces battles, but not everyone knows how to choose the best way to seek a solution," highlights Bishop Macedo.
You are the miracle!
The Lord Jesus transformed water into wine as an example of what He would do in the lives of those who seek Him.
The water represents purification, which means an old life of pain and suffering left behind. The wine represents His blood which was shed on the cross to give a new life to those that seek Him with all their mind and hearts.
The Lord Jesus wants to transform your life, filled with sadness, sicknesses, and shame, into a new life filled with His Spirit. A life of health, inner peace, of unity in the Family, financial breakthrough, life in abundance.
In this special prayer through the Showdown of Faith, Bishop Bira will join you and cry out on your behalf, for the Lord Jesus to enter your life and begin a transformation from water into wine.
Invite your friends and family to watch this special show on Saturday, January 2nd at 5 AM CT on BET and on our Facebook page: Showdown of Faith.
_______________________________________________
Did you miss the Showdown of Faith? Click here