Surviving against all odds

2

min read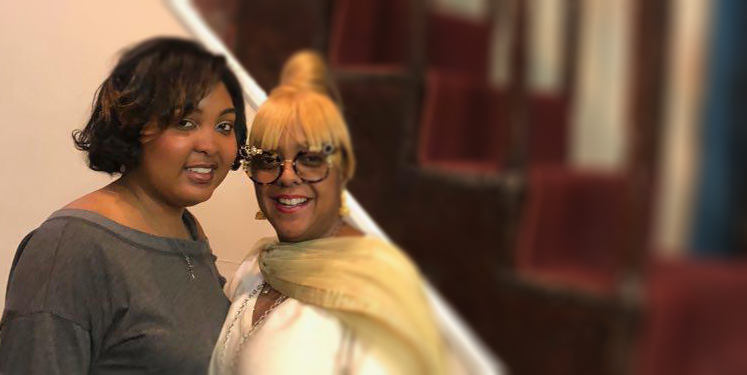 Joi Wilson is a young lady who has survived two strokes, heart failure and a blood clot in her brain. Together with her mother, Juanita, they talk about her healing which is nothing short of a miracle.
Imagine losing your ability to perform simple day-to-day tasks that we all take for granted. Imagine the long and grueling journey of rehabilitation, not to mention the emotional effect it has on loved ones who become caregivers overnight. This is what a person who has suffered a stroke has to endure.
Now imagine having a second stroke.
Universal News: What was the problem that you faced?
Juanita: My daughter had 2 strokes. From day-to-day, I didn't know if she would live or die.
UN: What did the doctors say?
Juanita: I had to sign for my daughter to have a heart transplant and the doctors told me to plan for the worst. In total, we saw 107 doctors but nobody was able to diagnose the problem.
UN: Joi, what other illnesses did you suffer with?
Joi: My heart was functioning at 14% and I had a blood clot in my brain, neck and leg. I also suffered from myocarditis with heart failure, ventricular tachycardia, ptosis of left eye, and deep vein thrombosis.
UN: No mother should see her child in such a state.
Juanita: I was so stressed, there were sleepless nights as she lay in ICU not able to even open her eyes. She had no movement and was connected to tubes; I did not know what to do!
UN: So how did you hear about The Universal Church?
Juanita: A nurse from the visiting nurse service, came to check on my daughter and she said, 'this is not normal!' I told her that I felt the exact same way. She told me about The Universal Church.
UN: And how did the church help you?
Juanita: I called the number and the Pastor responded immediately. Together with two church assistants, the Pastor came and prayed for me and my daughter.
They prayed in a way that I have never seen before. It was so powerful that I decided to go to the church, where we were given the Blessed Water and taught how to use it.
UN: Since coming to this ministry, what changes have you seen? How is Joi today?
Joi: I feel magnificent! There was a time when I needed assistance with bathing, getting dressed, or adjusting my position in bed. Now I am up and walking and doing all these things on my own.
No matter how 'bad' your situation may seem, we do not believe in impossibles! Come to the Universal Church and learn how to use your faith in a way that brings results!