New Year's Eve Vigil

2

min read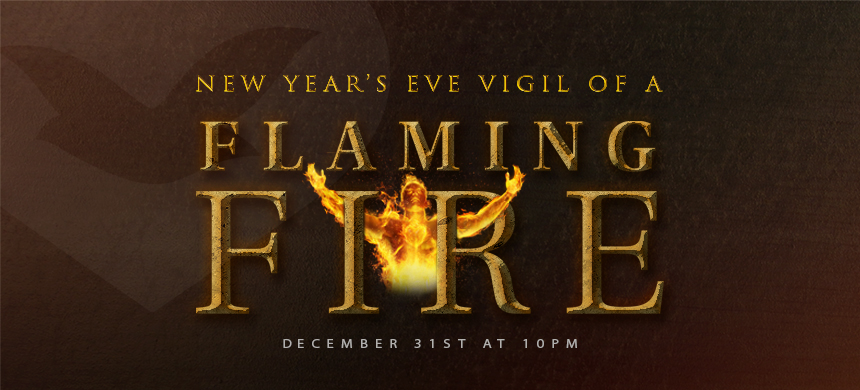 [wpda_contdown_extend timer_id="5″ theme_id="1″]

Enter 2019 in the presence of God.
Therefore understand today that the Lord your God is He who goes over before you as a consuming fire. Deuteronomy 9:3
On the 31st of December, we are having the last event of the year. An event that will leave a mark in the lives of thousands of people around the world. Every year people from various walks of life look forward to the New Year's festivities. Resolutions are made and different rituals are put to practice to bring "good luck" for the coming year.
Perhaps year after year you say "Happy New Year" but remain feeling the same way inside. You are hopeful for the next day, only to realize that nothing has changed.
Don't enter 2019 like every other year. Do something different, it's not just another New Year celebration. When you partake in the Vigil, you are letting God know that He comes first in your life. Enter 2019 with His blessing and victorious!
This year challenge God, put your faith into action and join us for a night of transformation. You will receive guidance on how to make 2019 the best year of your life.
The new year's eve prayer vigil is free of charge, you only need 2 things:
1) Don't become complacent, and revolt against the situation you want to change. Revolt to the point of saying "Enough is enough, it's now or never"!
2) Be determined to do whatever it takes to achieve your goals by stepping out of your comfort zone.
It's your time to overcome and conquer!
When you enter the year in God's presence, you are blessing your family, health, and your finances. You are also placing your problems in His hands while being equipped to overcome any situation. Get over here: new year's eve prayer vigil.
Event: New Years Eve Vigil
Date: Monday, December 31st
Time: 10pm – 12:30am
Our locations