When your soul is in despair

2

min read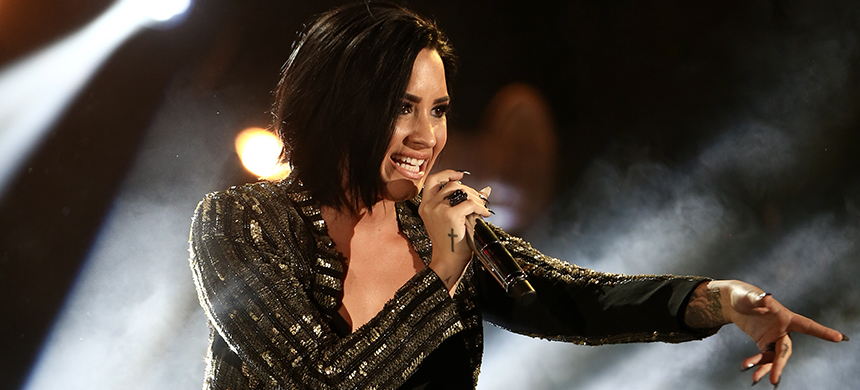 Struggles with mental health affect millions. In fact, estimates on in every five adults struggle with some kind of mental illness — more than 44.7 million in the United States alone. Mental health is an issue that affects everyone, including celebrities.
Earlier this year former Disney star, Demi Lovato revealed that she felt suicidal at age 7. The 'Sorry Not Sorry' singer has been open about her struggles with mental health, and in a poignant interview with TV host Dr. Phil, the singer opened up her experience with depression and other mental health problems. Speaking about her desire to die at just age seven, she said:" I knew if I were to take my own life, that the paid would end". Speaking about the cause of her suicidal thoughts, she said that they were driven by "sadness, loneliness, and depression" and were linked to unresolved issues that she had with her birth father, who was unable to look after the family due to his own mental health issues.
However Lavato also talks about the progress she has made regarding her relationship with her father, saying "Now I've got older and I've been able to grieve the loss of him and I've been able to step back and look from a distance that he was mentally ill and it wasn't his heart that meant to abandon me, I've been able to overcome his loss and understand where everything went wrong. And that sadness has been going away".
Regarding how she feels now, she has overcome many battles and is still working on improving herself: "I'm growing and I'm in a really good place today".
In his blog, Bishop Macedo states that depression is the state of despair of the soul unfortunately, those who suffer from depression do not see it as a problem of the soul. And the more acute the level of depression is the greater the soul cries for help. The feeling of deep emptiness is the greatest pain for someone who suffers with depression. The symptoms begin with doubt, then come fear, emptiness, deep sorrow, agony and goes on. To deal with this depression you must treat the soul the only way to do this is L To hear the word of God, meditate on the Holy Scriptures, and Absorve the Spirit of the Bible. The Lord Jesus said that:
'Man shall not live by bread alone, but by every word that proceeds from the mouth of God.'Matthew 4
If you are battling feelings of depression, you are not alone. Come to your nearest Universal Church and learn how you can break free from this terrible state of despair once and for all.