Should I or should I not?

2

min read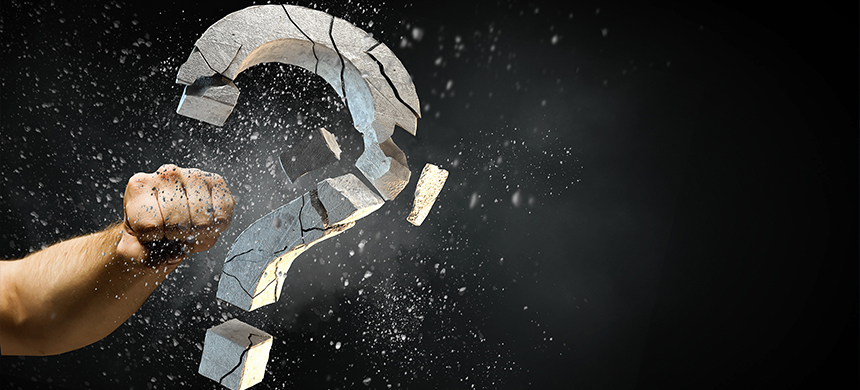 Should I or should I not? Do I go to church or not? Should I forgive?
Did you know that doubts disrupt a person's relationship with God?
Doubting is synonymous with indecision, and that is exactly what Peter, one of Jesus' disciples, felt when the Lord commanded him to walk on the water.
"And when the disciples saw him walking on the sea, they were astonished, saying, He is a ghost. And they screamed in fear. But Jesus spoke immediately unto them, saying, Be of good cheer, I am, fear ye not. And Peter answered him, and said, Lord, if it be thou, bid me come unto thee over the waters.
And He said: Come. And Peter went down from the boat and walked upon the waters to meet Jesus. But when the wind was strong, he was afraid; and, beginning to go to the bottom, he cried out, saying, Lord, save me! And immediately Jesus stretched forth his hand, and took hold of him, and said unto him, Man of little faith, why hast thou doubted? And when they got into the boat, the wind quieted down. " Matthew 14: 26-32.
Peter sank the moment he stopped believing in Jesus. So are those who doubt the fulfillment of God's will.
When the fears, worries, anxieties come, all doubts increase even more. However, if you read the Bible, you not only absorb it but exercise it, you become strong, resilient and unshakable.
Doubts are automatically eliminated.
Do not let doubts destroy your faith. For those who are participating in any purpose of faith, is fundamental to receive the answer of their sacrifice.
The prophet Elijah did not doubt. He proved his faith to overcome the problems and even challenged King Ahab: "Now therefore command me to meet all Israel on Mount Carmel; as also the four hundred and fifty prophets of Baal, and the four hundred prophets of Asherah, who eat of the table of Jezebel. "1 Kings 18.19 And on Mount Carmel, the power of God was proved.
"And the fire of the LORD fell, and consumed the burnt offering, and the wood, and the stones, and the dust, and licked the water that was in the place. And when all the people saw it, they fell on their faces, and said, The LORD alone is God. The LORD alone is God! " 1 Kings 18.38-39
In other words, when one uses faith without doubting, God has to manifest Himself.