Your life can change in only 6 months

2

min read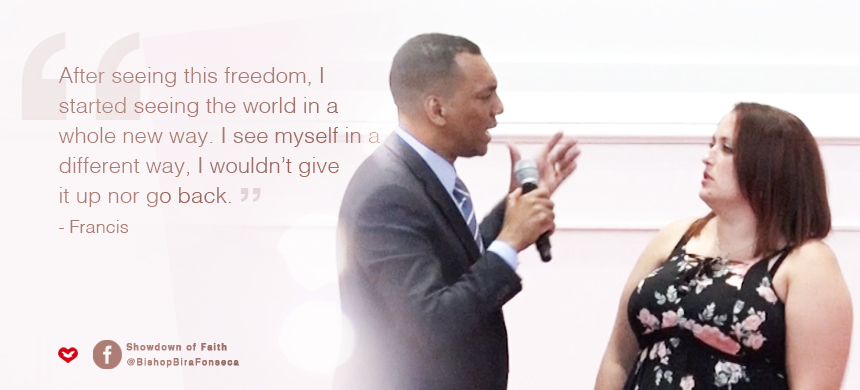 After six months of attending The Universal Church, Francis has found what she was looking for all her life; peace and freedom.

Ever since the age of 13, I started using drugs; Acid, Cocaine, pills, weed etc…
I use to walk as if I was in hot water, I couldn't feel the ground. I couldn't walk, read, or write. I wanted to stop, but I couldn't. I was always high because I didn't want to feel the pain I felt.
I've been coming to this ministry for six months. If you were to greet me six months ago, I would have replied with anger. I was always numb –I didn't have any feelings nor cared about what others thought about me.
"When we see people on the street or under the bridge, some of them cannot balance themselves and others are bent over. Where you one of those?" asked Bishop Bira.
Oh yes, I use to "high step"; like I was walking in high water. I couldn't feel the ground and I also fell asleep in restaurants. I was in so much pain, I didn't know how to stop. Now, I'm sober. I'm taking care of my grandmother, building a relationship with my mother and father, I've forgiven my father and I'm helping my mother. I don't keep in touch with old friends.
I was also involved with the occult; doing Ouija board, seance, tarot cards and as a result I was tormented every night. Now, I have peace. This is so crazy, I am very happy and excited. I finally got it. God saved me so many times and He has brought me where I am now.
After seeing this freedom, I started seeing the world in a whole new way. I see myself in a different way, I would give it up nor go back. I don't miss drugs. I was doing it for 20 years. I hated that life.