Back-to-School Community Outreach

1

min read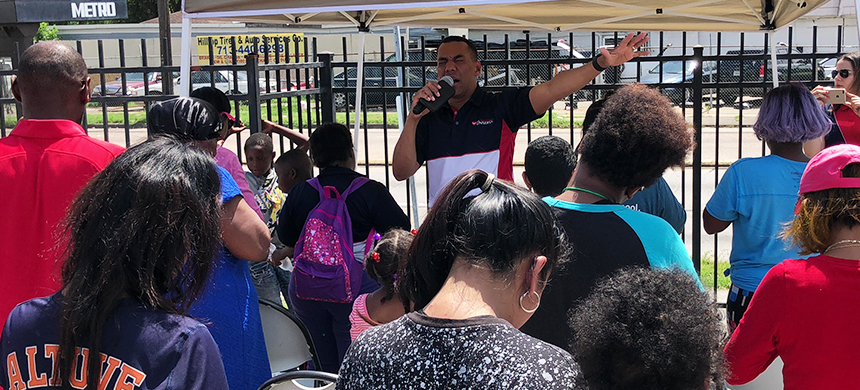 he UniSocial group in conjoint with other groups of The Universal Church, held a community Back-to-School outreach event for the residents of Southlawn Palms Apartments. The mission of UniSocial was to provide donations of school supplies needed in a low-income community and give families a boost for their kid's first day of school. It was a great turnout with an estimated of 80 – 100 people that came to this special event. Volunteers from The Universal Church assisted by providing mani's for the girls, haircuts, and much more.
Parents, does it seem as if every year the list of school supplies get longer?
Many back-to-school lists are not affordable, and in some cases you have two lists to purchase; one list of supplies that are shared with the rest of the students and an additional supply list just for your child. The first day of school is an exciting day for many kids but there are many parents that don't have the means to make all purchases.
However, good news came to the residents in South Lawn where Bishop Bira shared many positive messages for all the people who came out to take part in the event. After positive prayers for all the families, the children were able to take part in fun activities, receive supplies for the 2018-2019 school year and a complimentary haircut for their first day of school!
See what took place at the South Lawn community: