Less of the world, More of God

1

min read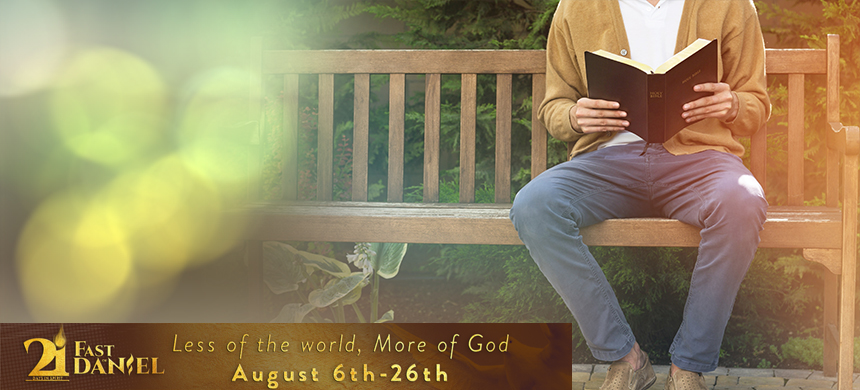 The 21 Days Fast of Daniel takes place every 6 months at The Universal Church. This fast does not require to abstain from food but it does require you to abstain from anything that can pull you away from God. In your day-to-day routine, you can incorporate new habits that will add to your spiritual growth.
There is no perfect way to do the fast, however, the more you do with sincerity, the results within you will be even greater. Only you know what has been distracting you from having a communion with God. There are many things you can do during the Fast of Daniel and this year you can also subscribe to Bishop Bira's blog and receive a daily message of the Holy Spirit. Yes, Bishop Bira will post daily messages on his blog www.BiraFonseca.com for you to start your day meditating on the Word of God.
Whether you are someone that is seeking a spiritual transformation or you want to strengthen your faith but have found yourself distracted by everything and anything around you. The Fast of Daniel is for you.
Below are a few ideas that can help you throughout the 21 days.
• Meditate on the Bible (It's not the amount of reading, it is how you will apply it in your life.)
• Bishop Bira's Blog
• Bishop Macedo's blog
• Attending Services
For more information, visit The Universal Church near your area and ask about the 21-Days Fast of Daniel.