21 Days Fast of Daniel

1

min read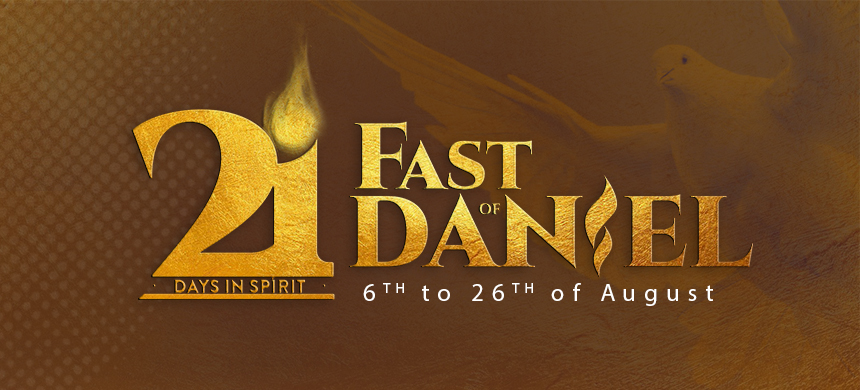 The long-awaited Fast of Daniel has come! This is an exciting opportunity to renew your communion with God and strengthen your spiritual life. Nowadays, the majority of news that we hear is negative. Whether it may be in the media outlets, friends and in many cases even from our family. Bad news, conflicts, accumulated with stress can be overwhelming. This is why it is necessary to step back and invest in what really matters; your soul.
In biblical times, we see that for 21 days Daniel decided to fast in order to find favor and understanding from God. In this same Spirit, we will do a purpose from August the 6th – August the 26th, in order to abstain from all the voices that do not lead us to God and listen to the voice that really matters.
Then he said to me, "Do not fear, Daniel, for from the first day that you set your heart to understand, and to humble yourself before your God, your words were heard; and I have come because of your words. – Daniel 10:12
The 21-Day Fast is for two groups of people:
Those who do not have the Holy Spirit and want to receive it
Those who have Him, but want to be renewed.
Have you participated in a previous 21-day fast of Daniel? If so, share your experience with those who will participate for the first time.
(function(d, s, id) {
var js, fjs = d.getElementsByTagName(s)[0];
if (d.getElementById(id)) return;
js = d.createElement(s); js.id = id;
js.src = 'https://connect.facebook.net/en_US/sdk.js#xfbml=1&version=v3.0&appId=176697923030464&autoLogAppEvents=1';
fjs.parentNode.insertBefore(js, fjs);
}(document, 'script', 'facebook-jssdk'));