14 Men are Baptized

2

min read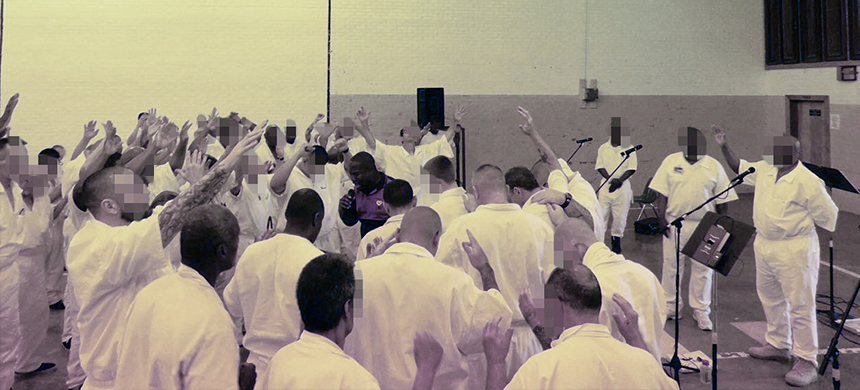 On May 26, 2018, Pastor Quincy together with Pastor Leandro held a special event in Wayne Scott Unit called Set me Free. 14 men took the opportunity and decided to leave their past behind and begin a new life based on the teachings of Jesus. Pastor Quincy together with Pastor Leandro had the honor of performing the baptism for these fourteen men.
The UBB has come far after its first milestone in December 2017, where the first water baptism took place within a prison unit. In just a short amount of time, UBB has opened the first Universal Church inside a prison in the U.S and inmates are having a positive response to the ministry. Now, we have the privilege to announce the growth of baptisms that are being held because of the UBB project.
One man had back pain for over 20 years and after the strong prayer, the pain was gone, according to one of the inmates. The mission of Universal Beyond Bars is to teach prisoners how to become men of God."We made a feast in Heaven, a lot of inmates were baptized and they understood how to be men of God. It was a pleasure to us because we have been taking care of them and they took this spirit. It was something so powerful," explains Pastor Leandro.
Special prayers were made for the families and for them as well in order to receive strength and to remind them that they can be free and overcome regardless of their situation. "The word that they received was that they were chosen by God for them to make a difference," says Pastor Quincy Leith, who is responsible for the UBB group.
The Bible makes it clear that baptism is not a plunge into the water, but the burial of our "old self," which includes our old destructive nature, negative habits, and wrongdoings.
Want to know more about the UBB project? Visit UniversalBeyondBars.org