Grand Opening in Dallas, Texas

2

min read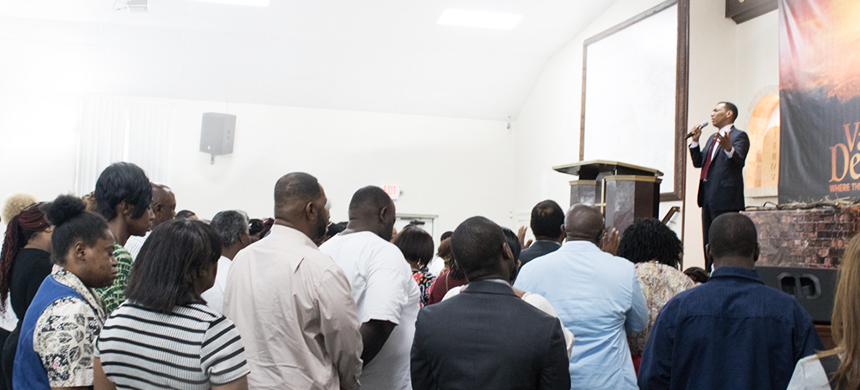 The Universal Chuch in Dallas, Texas is now open. The Grand Opening took place on Sunday, June 17th. The same Spirit that has been in every Universal Church will continue to touch the lives of those who enter the church in Saner Avenue.
The Grand Opening was announced on The Showdown of Faith, and many viewers traveled many miles to attend this Gathering of Faith and miracles. We would like to thank all the viewers of The Showdown of Faith that took part in this special event.
There is no doubt the Showdown of Faith ministry is a tool to help those who are suffering all over the U.S.
"I heard about the church by watching the Showdown of Faith. You asked to stand up and put your hand on the TV, but I couldn't move since I had arthritis so I stretched my hand. After about a week I was able to walk. The doctors gave me a cane and I refused to use it because I was using my faith. Now I can walk, thank God I'm feeling pretty good!" – Charles Johnson
Bishop Bira made a prayer for the restoration of all the families that are broken and blessed all the fathers that were present.
All fathers are a symbol of God on earth, not just to give financial support, but to set an example for them. – Bishop Bira
Do you have any friends and family in Dallas, Texas? If so, visit the place that will help you succeed in all areas of your life; your financial life, your marriage, family, and personal life. Receive spiritual help and see what God has in store for you!
Address: 325 W Saner Ave, Dallas, TX 75224 (Next to Saner Beckley Park)
* Service times may vary depending on location