Gathering of Faith in Canada

1

min read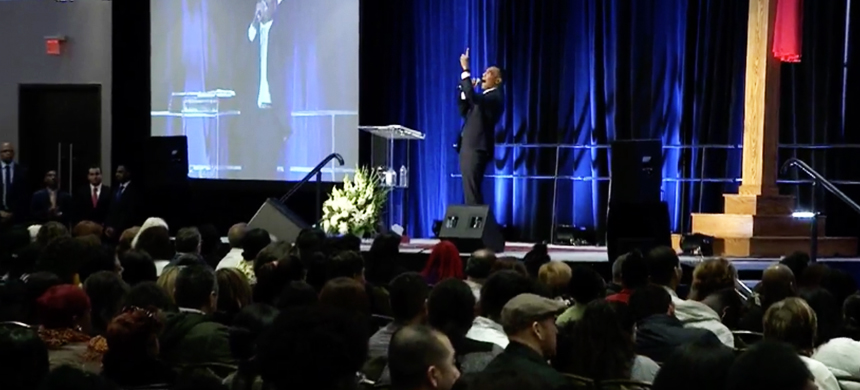 On Sunday, April 22nd, Bishop Bira went to Canada for a missionary trip where he held a live service at the foot of the cross.
I don't want to be one more pastor before you, I don't want to pray one more prayer for you, I want your life to change, and if you believe, you are going to leave today in a different way.- Bishop Bira
People that have seen results in their lives had a moment to glorify God by sharing their testimony including one from Bishop Bira himself. Bishop Bira's testimony shows you can transform humiliation into revolt. Shame is an embarrassment or a very painful emotion that many have come across at least once in life.
"When you put your shame on the altar, He transforms your honor." – Bishop Bira
While holding hands, Bishop Bira and his wife Ima prayed for everyone present to receive the same blessing they've received in their lives. Many people receive blessings from God such as family or a successful financial life, but it's not eternal. Only the Spirit of God inside of you, will last forever and lead you into eternal life. Bishop Bira then made a challenge at the foot of the cross, in order for the lives of those who believe and are sincere to receive a transformation.
"God has chosen you just as he chose Abraham, but the decision belongs to us. Let the weak say, I am strong!" – Bishop Bira
To participate in any upcoming Gatherings of Faith visit The Universal Church in your area or follow @BishopBiraFonseca on Facebook for upcoming live shows and services.
To watch the Gathering of Faith and Miracles in Canada, Click Here