Barbara Bush

1

min read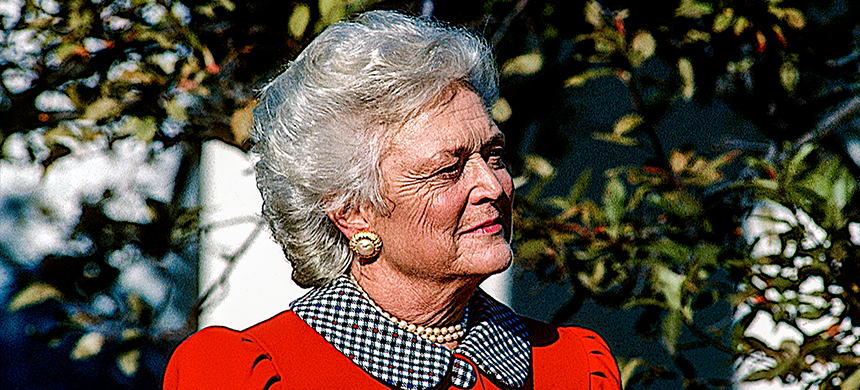 Barbara Bush, a former first lady passed away in her home of Houston on, April 17, 2018. She was 92. The wife of former U.S. President George H.W. Bush was known by her family and acquaintances to be a devout wife, a bold woman and full of grace. Many media sources also share the same opinion of admiration for the former first lady that elevated the cause of literacy.
While her husband grew his career she raised their 5 children. According to her former assistant, she was the same in front of a camera and behind closed doors. Barbara Bush advocated for the women's health and for her foundation of Family Literacy.
The United States Secret Service code name for Barbara Bush was "Tranquility".
Instead of complaining about the problems we have, why not try and solve them. – Barbara Bush
President Donald Trump expressed his condolences:
"She was a tireless champion for literacy, she was a fearless advocate for the American family, and she was a woman of proud patriotism of profound faith. Melania and I send our prayers to Barbara's husband of 73 years."
On Saturday, April the 21st her funeral took place in Houston followed by a burial at the Texas A&M University.
Would you like to know more facts about Barbara Bush? Click here.