Less Talk More Power!

1

min read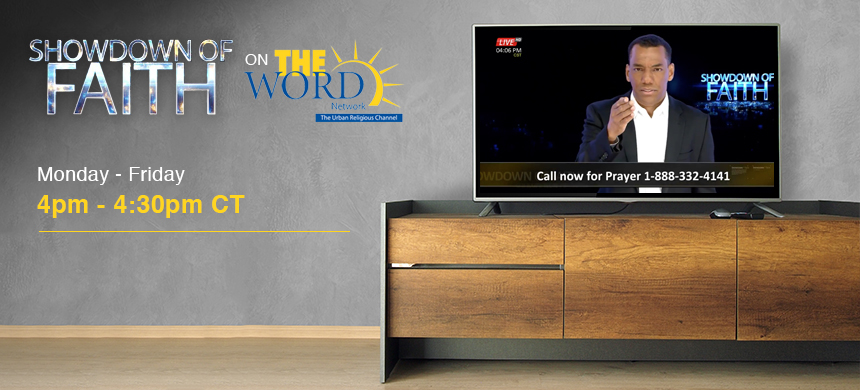 The Showdown of Faith continues to expand and is now broadcasting live on The Word Network, also known as the largest African-American religious network in the world!
Host Bishop Bira Fonseca and cohost Bishop Andre share a word of faith followed by real testimonials from people who have been blessed due to the ministry of the Showdown of Faith.
Viewers are able to call live during the show and receive a prayer by Bishop Bira. Counseling is available 24/7 from Pastors that are ready to take their call. People who have been watching the Showdown of Faith are using their faith and have seen astonishing results in their lives.
If the Showdown of Faith has helped you, let us know and share your story with us on Facebook The Showdown of Faith with the hashtag #ShowdownofFaith.
Less Talk More Power!
Watch us Live on The Word Network
Monday – Friday from 4pm-4: 30 pm (CT) and on Sunday 5am-6am (CT)
To become our next live caller dial: 1-888-332-4141
*Save this number in your contact