"YOLO"

2

min read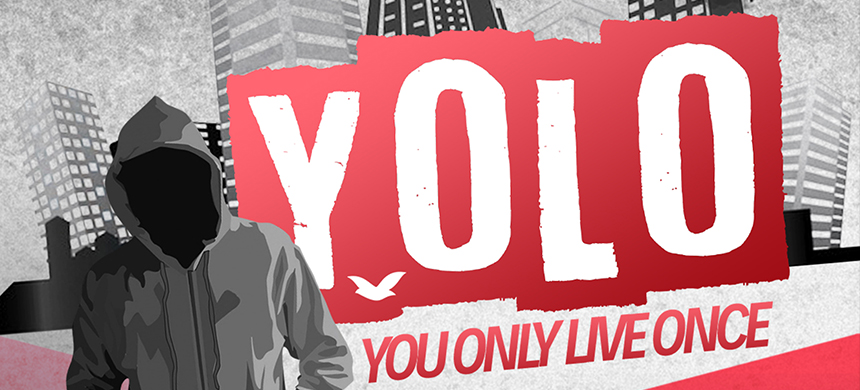 YOU ONLY LIVE ONCE
Is it really living life to the "FULLEST"…?
Many have the misconception that living life to the fullest means doing everything that pleases them and not worrying about the consequences. However, this is never a true fulfillment since it is temporarily and often followed by depression, anger and in some cases suicidal thoughts.
On Sunday, February the 25th the YPG will host the YOLO event. YPG members will share their experiences, struggles, all of their ups and downs to everyone that will partake in the event. All with one motive in mind, and that is to reach out to many youths who are in the same situation they once were. At 10am we will all meet for a special service and at 1pm the Youth Group will commence their event with food and beverages that will be provided, followed by our guest speakers and competitions.
Whether it's because of pressure, anger, boredom, or trying to find the next dose of "happiness". Most of the time is a mixture of "friends", alcohol, drugs, early relationships, and even social media. Social media is on the list because after every action many are still seeking approval online, even from strangers.
Not only teens but people, in general, are living through their social accounts. Showing a perfect lifestyle that contradicts to what they are going through, trying to compete with other "Picture perfect" families, friends, actors etc.
In the world of psychology, it is known as the "Duck Syndrome"(coined by Stanford University)
* A duckling gliding in the water calm and pleasant but when you look underneath the water they are paddling frantically.
YOLO
Yes, you do in fact only live once and that's why you can choose to live this one life in a positive way that can bring you true fulfillment or you can ensure your life based on the decisions you are making right now.
Many lives have been transformed by the Youth Power Group (YPG) and now they help others achieve the same transformation by becoming overcomers.
For more information about the event, visit The Universal Church near you and ask about the (YPG) YOLO event.