The Golden Conference

1

min read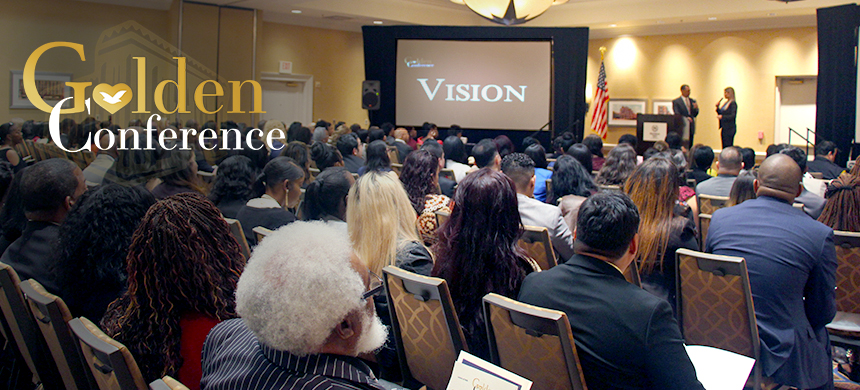 The Universal Church held its first Golden Conference in Houston, Texas on January 27, 2018 for those who want to prosper financially. Bishop Bira Fonseca, the host of Showdown of Faith, led the conference.
Members from different states such as New York, California, Florida, Boston, Canada and other participating states gathered together for this one time event. Viewers of the program Showdown of Faith from the BET Networks also came to attend. Approximately 180 people were present.
Bishop Bira started the meeting talking about vision which led to the essential topic of the conference: The three keys to succeed. He also left the people with the following quote:
If you do not increase, you decrease.
Additionally, our special guest, Flavia Leal, the owner of Flavia Leal Institute of Esthetics, shared her story on how she was able to get out of her financial crisis.
It was a huge success and all participants were able to take for themselves the secret to success.
Bishop Bira also made a special prayer for those that help serve our community, and who joined us in support of this great event.
The next Golden Conference is
coming soon… [smartslider3 slider=23]