Depression and Suicide among pastors

4

min read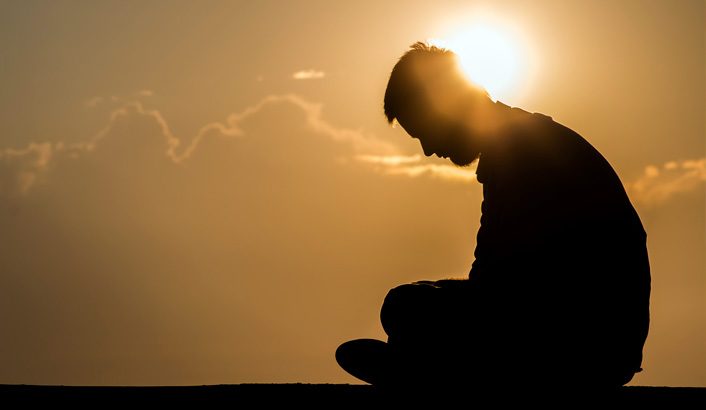 PLEASE READ CAREFULLY, I AM AN EX-PASTOR:
After two pastors committed suicide in the last couple of days, I had to share my testimony publicly. I do this, not with the intention of placing doubt in your hearts or changing your faith.
But I do it for the sake of lives. I'm not afraid of exposure or criticism, but I need to talk. I cannot, before the Spirit of Truth, hide what He did with me this week.
I have been a Christian for 12 years; I converted in 2006. Years passed, and I endured many things that conflicted my faith.
So, by "revelation of God," I decided to enroll in a theology course and became a pastor, though I want to be very clear that this institution had nothing to do with the problem. Unknowingly, though I was not delivered, I was taking long strides to utter perdition.
I thought my problems were a desert, tests or things of the sort, like they taught me.
But over time, I realized it was something serious, something that many say is a lack of faith. I had severe depression, with a strong desire to commit suicide.
Until a few days ago, I was constantly attacked by this desire to die.
I learned about the faith of the Universal Church 4 years ago, as a pastor, and it was a shock when I manifested with a demon during a meeting. My conscience was far; my body was trembling and shivering (very similar to the Pentecostal experience), I felt like my body was catching on fire and I was drooling, breathing heavily, feeling a great hate.
I had no control over my body.
When it was all over, I found myself on the Altar of God being interviewed by a bishop and not understanding what had just happened.
Little did I know that the truth had been revealed, the devil had manifested in tongues (yes, in tongues), and the worst part is that what used me wasn't the Holy Ghost, but a deceiving spirit. I didn't have the seal of God like I thought I did and I was praying for people with demons and these demons were coming into my life. There were thousands of demons acting in my body, destroying me spiritually, physically and financially – in all areas of my life.
The voice in my head, which commanded me all the time through the revelations, told me that I was in a land of heresies and that they were putting demons in me.
I accepted this lie from hell.
I left the Universal Church and continued to "preach."
This was the biggest mistake of my life. Little by little, as I prayed for people and preached, my life was being destroyed, to the point where all the doors in my life closed. I lost everything, and the main thing: my dignity.
Until one day, after being apart from everything that had to do with the Universal Church, I was at home. As I sat at my computer, typing up another message for my website, I was overcome with a huge desire to go to the Universal Church. This happened on a Saturday.
I was not reluctant and went. When I arrived, alone, I learned the meeting was for those who had fallen away from the faith. When the pastor called forward all those who had brought a guest and the people they invited, I went alone because God Himself had brought me back (today I know this for sure). When the assistant prayed over me, I manifested again.
It was as if a movie played out in my mind, and I revolted against those filthy, deceitful spirits. I decided to remove all doubt and accept the true faith in God.
I was demon-possessed, not the assistants or the pastors who were putting demons in me. Everything became clear!
The Israel Challenge came around and I went in with my all!!
And here I am, free from that death wish, seeking the Spirit of God. I left my ministry, started from scratch, with humbleness and certain that we must first have a foundation and the real Holy Spirit to do His work.
And second, LOTS OF COURAGE TO ADMIT your flaws, pride, ego. Not to be a victim of suicide.
I felt exactly how a suicidal person feels. And, frankly, if it were not for my pastors and assistants, I would not be here, alive, writing to you.
Believe me, I would not have lived past last year!
If I didn't die, it was because of my sincerity and humbleness before God.
Nobody paid me to manifest, if they had paid me I would be rich… but I lived in misery all these years, trying to eat away my problems. I gained over 80 lbs. and was rejected by everyone, because I rejected the truth and allowed doubt to dominate me.
For this reason, my pastor friends… who are reading this at the moment and are still reluctant, accepting the suffering as a divine test or something of the sort, be sincere: What will you profit if you gain the whole world and lose your own soul??
Do not play with the devil; a title does not save anyone.
God bless you all!
Collaborated by: Ex-pastor Ana Claudia Mendes