A new door opens

2

min read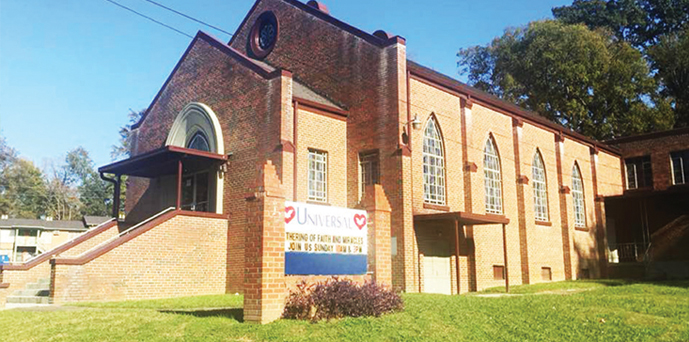 A new door opened for The Universal Church in Birmingham, Alabama on Sunday, November 26th, 2017. Bishop Bira, host of the daily program 'Showdown of Faith' on BET was present to bless and bring a word of Faith to all those present on the day. Through the Showdown of Faith program, we are able to reach thousands of people who are in need of God's help all over the U.S.
Universal Seed – Birmingham -AL
Bp Bira began by praying for all the families present, declaring healing, financial prosperity as well as praying for anyone suffering from insomnia or depression. He also explained that many people may be attending a church regularly, but have never reached true intimacy with God. He then invited them to seek this true encounter with the God of the Bible and receive a transformation.
Through The Showdown of Faith on BET, Birmingham has already seen the power of God and several people shared their testimonies on the day. Let's plant the Universal Seed in Birmingham – Alabama
Ms. Julie Decuir – had a thriving business selling cosmetics, but lost everything. She came to the church after watching us on BET and has learned to use her faith. Since then, the distributors have reconsidered her proposal. They lowered the value of her debt and agreed to continue supplying her with the products, and now she is back in business, doing very well
Ms. Elizabeth Williams – started watching the show on BET every day and eventually learned that The Universal Church would start having meetings in Birmingham, Alabama. She had difficulty walking and needed the assistance of a walking stick. After receiving the prayers, through her faith she was healed from the pain immediately and no longer needed the walking stick.
Ms. Wanda Houston – had sunk deep into depression and started having suicidal thoughts. Both mother and daughter started attending the services in The Universal Church and a few months later her life took on a whole new direction. She is no longer depressed or suicidal. She got her job back and is doing very well.
Our vision is to reach every state in the U.S. and through the Showdown of Faith program, those who have been sowing their seed have been making this possible – one step at a time. If you would like to make a pledge and be a part of this great work to reach the nation click here. You may also stay tuned to the Showdown of Faith daily (read more).
The Universal Church in Alabama is open 7 days a week
2617 Pike Rd. Birmingham, AL 35208
For more info call: (205)502-7323
If you have friends or family who live in Birmingham and its surrounding areas, tell them about this great opportunity.