I couldn't pay for my mortgage, food or car

2

min read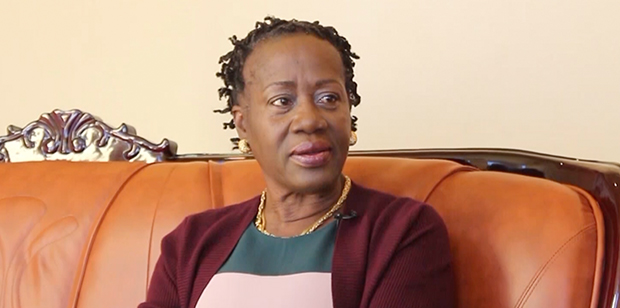 Who was Angela before discovering the power of a supernatural faith?
I was someone that had a lot of anger, I would yell at my kids. I couldn't sleep well and all I used to do is go to work and come home. I didn't know what would happen to the money, because all of it went to food and bills. Then one day I came the church and the bishop was talking and it was as if he was talking to me.
I spoke to him and told him I wanted to get out of the stress I was in and get a better life for me and my kids. I went to the Altar and told God I didn't understand much, but the most I could give Him is what He gave me. He gave me life and I have to live it, but I can give Him my soul. That is all I have.
My finances were so bad that I couldn't pay my mortgage, I could barely buy food and I couldn't pay for my car. The bank kept threatening to take away my house. My house was old and every time I fixed the roof, the next snow storm that came it would start leaking again. That is what got me angry.
I participated in the Campaign of Israel the first time I went to the church and that day my life started to change.
What has the Altar given you?
Today I have a 3-story, 7 bedroom house. Before I had an old 2 bedroom house full of leaks. The Altar gave me those cars you see in my driveway. I can get up in the morning and eat whatever I want. I can get up and feel like I don't like this dress to go to church on Sunday and go buy a new dress. I don't pay a mortgage or car notes. They are all mine. I don't owe anybody. I wasn't married before and now I am married, but the most important thing I received is my salvation.
3 ways to make your Vow of Sacrifice
2. Phone: Call 1-888-691-2291 and ask to make your Vow of Sacrifice
3. Check or money order by mail: The Universal Church 7075 Southwest Freeway, Houston TX 77074